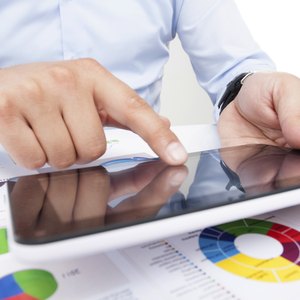 •••
webphotography/iStock/Getty Images
ABA routing numbers are 9-digit IDs assigned by the American Bankers Association. They identify a financial institution and are used to process payments such as checks and wire transfers. Different branches of major banks, such as Bank of America, may have different routing numbers for different states and even different routing numbers for different areas within the state. Anyone using electronic payment processing transfers -- such as Automated Clearing House, or ACH -- will want to confirm that the money is going to the correct bank.
Verifying Routing Number
The routing number can be verified by a call to the bank or by entering the number into an online database. For example, free routing number searches are offered by Federal Reserve Financial Services. Some commercial sites offer a limited number of free searches, such as Lyons Commercial Data, which offers two free searches per day with a monthly maximum of 10. A search on the Federal Reserve site, for instance, gives you the name of the bank, its location and phone number, allowing you to verify that the ABA number is correct and is for the bank you want to deal with.
References
Writer Bio
Diane Stevens' professional experience started in 1970 with a computer programming position. Beginning in 1985, running her own business gave her extensive experience in personal and business finance. Her writing appears on Orbitz's Travel Blog and other websites. Stevens holds a Bachelor of Science in physics from the State University of New York at Albany.