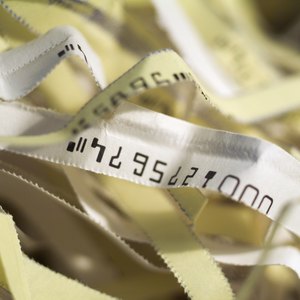 •••
Ted Horowitz/Corbis/GettyImages
If you're receiving a payment from an overseas client, he may ask for your bank's SWIFT code or BIC and IBAN number so that he can initiate a wire transfer deposit to your bank account. If he doesn't ask for this information, you should ask him how he intends to make sure you get your money. Unless he mentions some sort of electronic payment method or express delivery service, you should also be prepared to wait to receive your money.
Learn All About SWIFT
Understand the Business Identifier Code
Review the International Bank Account Number
Examine the Routing Numbers
Discover How Wire Transfers Work
Your bank uses its ABA routing number and your bank account number to execute domestic wire transfers; international transfers are made through the SWIFT system. Wire transfers outside the banking system involve proprietary transfer systems that make it possible to send and receive money worldwide in minutes or hours, rather than days, to and from locations far removed from banking institutions. These services can be pricey, and not all such services are legitimate.