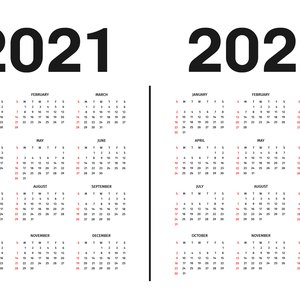 •••
Yevhenii Dubinko/iStock/GettyImages
When you get a car, you'll need to obtain at least the minimum level of car insurance coverage for your state to legally drive and protect your finances in case of an accident. Your insurance provider will allow you to select from various coverage options and levels for which you'll take out a policy for a certain number of months. The policy term can vary by state and the insurance company. One very common option is a six-month policy since it offers predictability and flexibility. Take a look at what a six-month car insurance policy includes, what it costs and what you should know before you sign up.
Understanding Six-Month Auto Insurance
The Insurance Information Institute explains that car insurance companies usually require you to take out a policy that lasts for ​six or 12 months​. When that period runs out, you can renew the policy for another term as long as you haven't done anything – such as having committed serious offenses like getting a DUI – that makes the insurer deem you too much of a risk to keep as a customer. Regardless of the length of coverage, you'll find the policy comes with the same kinds of features such as coverage levels and add-ons, and you can often access the same discounts as well.
Six-month car insurance policies tend to be very common since they offer flexibility both for the customer and insurance company when it comes to deciding whether to continue to do business together. For example, you can easily rate-shop every six months to make sure you get the best deal versus having to wait until a 12-month auto insurance policy expires. If you have a major incident, the insurer also benefits since they can raise your rates or deny renewal sooner than with a 12-month policy.
On the other hand, a 12-month policy comes with more risk for the insurer since that's a longer period of time during which an accident or violation could occur. The insurer would need to wait until the year is up to increase the insurance rates, so this arrangement can benefit the customer but disadvantage the insurer.
Exploring Car Insurance Policy Components
Your six-month car insurance policy can provide varying types and levels of protection that you'll decide based on state laws, financing or leasing rules and your financial situation. Any car insurance policy will include a liability component both for medical needs and property damage, and this helps you avoid financial troubles if you harm another vehicle and its passengers in an accident. You'll often opt for personal injury protection to help cover medical bills and lost wages in an accident, and you might also have underinsured or uninsured motorist coverage for gaps in another at-fault driver's liability coverage.
While those basic types of car insurance coverage can help you meet state financial responsibility rules for drivers for low-value cars, you'll often get full coverage when you have a valuable vehicle and can't afford your own repair costs for at-fault accidents and non-driving incidents. Collision coverage will help cover your vehicle's costs for accidents, while comprehensive coverage can help you out if someone steals or vandalizes your car or you experience an explosion, natural disaster or damage from animals. Services like roadside assistance and rental cars are available as add-ons too.
You'll want to check your state's dollar limits for coverage to make sure you purchase enough of the mandatory types of coverage. You can go beyond those numbers to offer yourself more financial protection. When you go with comprehensive and/or collision coverage, then you get to set a deductible due before the insurer pays for costs, so you'll need to choose an amount you feel comfortable with if you end up needing to file a claim.
Considering Six-Month Policy Pricing
Calculating your auto insurance rates for a six-month policy will require your insurance company to look at several characteristics you and your vehicle have as well as factors like your location and selection of coverage options taken. For example, you can get higher rates than others if you're ​younger than 25​, insure a costly vehicle, have a blemished driving record, live in a high-crime area, drive for business or purchase full coverage. You could get lower rates if you drive a cheap car with just liability coverage, have a security system, have a clean driving history, drive few miles, live in a low-risk area or have a good credit history.
While each driver will have a different price, a 2017 study from the National Association of Insurance Commissions showed that people spent on average ​$1,004.58​ annually – which works out to ​$502.29​ for six months – on their car insurance policies. A 2020 study from Progressive listed average six-month policy costs of ​$682​ in low-cost states (such as Vermont, Idaho and California), ​$819​ in medium-cost states (such as Oregon, Alabama and Pennsylvania) and ​$1,142​ in high-cost states (such as Georgia, Connecticut and Texas). You'll want to contact auto insurance companies for personalized car insurance rates.
Reducing Your Car Insurance Rates
When researching places to get six-month car insurance policies, you'll likely come across a variety of discounts that can help with the cost, even if you're a more expensive driver to insure. For example, GEICO has discounts for defensive driving training, seat belt usage, good grades as a student, accident-free driving, vehicle safety features like daytime running lights, policy bundling and affiliation with the military and government. Progressive offers many of these along with discounts for using a driving tracker, being a teen driver, staying loyal as a customer and handling your signup process and premium payments online.
In addition to seeking discounts, you can tailor your car insurance policy to your financial needs to avoid opting for too thorough coverage that an old vehicle might not need and considering a higher deductible if you have the money in an emergency fund and feel comfortable paying that much. Using an alternative type of car insurance company like Metromile might suit you if you find traditional six-month premiums too high and you drive a low enough number of miles to make a pay-per-mile system worth it. Further, checking rates with several insurance companies can offer more assurance you can get lower rates.
Getting a Six-Month Policy
To get a six-month car insurance policy, you'll want to begin the quote process with a few insurers to first learn of the rates and then move forward with filling out some documents and making the payment for the premiums. This is often as easy as going to the car insurance company's homepage and following the prompts to enter information for a car insurance quote. Alternatively, you can speak to an insurance agent at a local office or over the phone if you'd prefer.
The website or agent will request plenty of information such as your car's vehicle identification number, your driver's license and Social Security numbers, your address and age, the types of coverage you want, whether others will drive the car, how high a deductible you want and if you have any special status such as being a student or military member. Once you've found an affordable six-month policy, there are usually just a few more steps to sign the policy forms, arrange for paying your premiums and getting your insurance card.
References
Writer Bio
Ashley Donohoe has written about business and technology topics since 2010. Having a Master of Business Administration degree, bookkeeping certification and experience running a small business and doing tax returns, she is knowledgeable about the tax issues individuals and businesses face. Other places featuring her business writing include Zacks, JobHero, LoveToKnow, Bizfluent, Chron and Study.com.