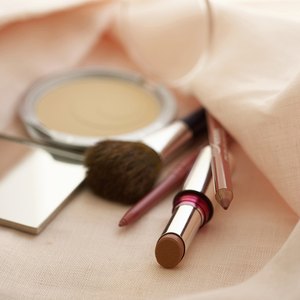 •••
Ruth Jenkinson/Dorling Kindersley RF/Getty Images
Overview
You can get everything from food and lodging to makeup and movies for free -- provided you know where to look. To start you off, here are 15 things you may not have to pay for.
Museum Admission
Want to see the latest art exhibits without spending a dime? Check the websites of museums or follow them on Facebook or Twitter to learn about free-admission days and other discounts and promotions.
Prescriptions
Ease the burden of prescription drug costs by asking your doctor for samples of a new product they suggest you take before filling an order. A lot of physicians have small doses of a popular product in stock, which will save you the money and hassle of trying out a full order of a product only to find it's not a good match.
Makeup
Makeup mother ship Sephora and many department stores have free samples of new creams, lipsticks and perfumes for shoppers. (To get Sephora's free samples, you may need a Beauty Insider card.) Most places also have staff to provide a free makeup-application tutorial. Having buyer's remorse about a recent purchase? Websites like MakeupAlley.com let registered users swap products among themselves.
Computer Software
Keep Microsoft Office in the office and use a free word-processing system on your home computer. The web-based Google Drive offers their version of Word, Excel, PowerPoint and more to anyone who has a (free) Google account. A similar system can be downloaded to your desktop through OpenOffice.org. Google's Picasa and Adobe Photoshop Express, as well as many like them, have free photo-editing tools.
Hospitality
Need a free place to sleep during your travels? Websites like Couchsurfing.org and BeWelcome.org are free online networking services that allow their dedicated fan base of world travelers to find like-minded folks in their desired destination who can offer them a place to sleep at night. These connections also offer a chance to plan trips, as well as see the area's community and customs through a local's point of view.
Kids' Meals
Family dinners out don't have to eat into your savings. Websites like MyKidsEatFree.com and KidsEatFor.com round up lists of restaurants in your area that offer promotions like Kids Eat Free nights. Email newsletters like Groupon and LivingSocial promote family-friendly discounts, and perks can also be found through mobile-phone applications like Foursquare.
Phone Calls
The days of pay-per-minute phone cards and overage fees are over. Now services like Google Voice and Skype allow you to catch up with Grandma on her birthday, conduct business calls and talk with people overseas for free. Google Voice gives its users free PC-to-mobile calling in North America and PC-to-PC video and voice calling worldwide. Skype's free video chatting between two systems is free worldwide.
Books
There are, of course, institutions called libraries that will still rent you books for free. But if they are out of your requested reading, there are websites like Bookmooch.com. This site lets you exchange books with bookworms from around the world. If audiobooks are more to your liking, websites like LibriVox.org offer free downloads of audiobooks in the public domain. Audible.com, a popular audiobook website, offers a free download with a 30-day trial.
Clothes
Is your formerly favorite pair of jeans feeling a little grungy? Organize a clothing swap and invite fellow fashionistas to trade their duds (both designer or otherwise) in for yours. Not only is this economical, it's also less wasteful and environmentally friendly. Even better, it can help the community; items no one wants can be donated to charity.
Fruit
Here's an idea just ripe for the picking: Urban fruit harvesting groups have grown in popularity in recent years, coming together to collect fallen (or about to fall) foods that would otherwise perish on the sidewalk. This includes gathering foods from public spaces, like parks, to wandering through the neighborhood to collect from overabundant trees. Some communities produce maps of harvesting areas and hold social events, like jam-making nights. SeriousEats.com lists some chapters in major cities.
Groceries
Coupon-clipping experts will tell you that a little precision and expert sleuthing can cut down your supermarket shopping bills (and, if you play your cards right, even get items for free). But those who don't have the time or dedication to these art forms can check out the free-samples section on store websites like Walmart.com.
Coffee
Cash in on your java addiction with free and discounted drinks. Sign up for Dunkin' Donuts' rewards card, and you get a free drink (plus one on your birthday). They'll also email you with deals and other promotions. Other coffee huts, like Caribou Coffee and Starbucks, have similar systems that reward your loyalty.
Wine
Itching to learn a little more about vino? For the price of forking over your email to your neighborhood wine shop's listserv, you too can often find out about wine tastings and other events. If this sounds like too much work, there's also the option of exploring your community's art gallery scene: Wine (and cheese!) is a staple at art openings.
Movies
Those who live in metropolitan areas can use RSVPcodes.com and FilmMetro.com to earn access to free screenings of soon-to-be-released movies, but everyone can benefit from the viewing of a classic. Web streaming site Hulu.com shows classic movies like Gary Cooper's "A Farewell to Arms" for free, and more films, like the Cary Grant-Audrey Hepburn classic "Charade," can also be found on YouTube.com.
Education
Sadly, college degrees still have a price tag (or a lot of scholarship money) attached to them, but that doesn't mean you can't use free online classes to brush up on your interests. The BBC's website has free guides to help you learn (or improve upon) foreign languages from Arabic to French, and YouTube.com hit KhanAcademy.org has short lessons with math and science bents. Also, iPad users can download the iTunes U app for an ever-growing array of course topics and a lot of universities post lectures on YouTube.
Writer Bio
Whitney Friedlander is an online and print journalist whose work has appeared in "Los Angeles Times," "LA Weekly," and "Los Angeles" magazine. She writes about fashion, home & garden, lifestyle, celebrities and more. She received her bachelor's in journalism from University of Missouri in 2002.