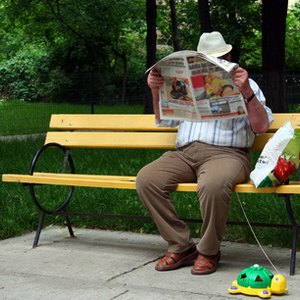 •••
man with newspaper image by Cristian Ilie Ionescu from Fotolia.com
The next time your coffeemaker burns out or your washing machine goes on the fritz, check out some options to replace the items for free before you head out to the store. Frequently people who are moving or remodeling will give away used appliances. In most cases, they will expect you to pick up the item and they'll want you to do so as soon as possible.
Check your local newspaper for advertisements for free items. You'll mostly find items for sale, but occasionally you'll find items that the owner is willing to give away.
Check Craigslist. Craigslist offers a myriad of ads for your particular locale, making pickup a breeze. Simply search for the item you need and see if anything strikes your fancy. Again, many of the ads will be for items for sale, but you will find a few free items, too. Check back frequently because new listings are posted all the time.
Check Freecycle.org. This is a nonprofit organization dedicated to preventing perfectly useful goods from winding up in a landfill. The best part about this site is that everything listed is absolutely free. You are responsible for pickup. The service requires you to be a member, but membership is free. Simply type in your city to find a group near you to see local postings.
References
Writer Bio
After spending a lifetime writing as a hobby, Victoria Hatlaban made the decision to write professionally in the beginning of 2010. She is currently editing an aspiring author's novel. She has a Bachelor of Fine Arts degree in animation from Savannah College of Art and Design, where she also pursued her writing interest.