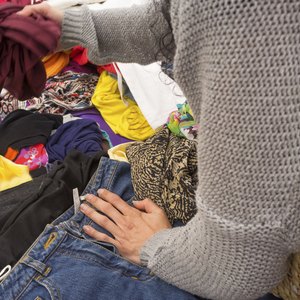 •••
hemeroskopion/iStock/Getty Images
If you are looking for free stuff in Louisville, Kentucky, you can find it by searching a few different websites. Before tossing items in the trash, people sometimes attempt to give it away by posting in the local online classifieds or social networks to spread the word.
Classifed Ads
Check online classifieds for free items. You can search for a specific free item by entering "free" in the subject search box or browse sections dedicated solely to free items. The Louisville Craigslist lists "free stuff" in the category drop box. There's other virtual classified ad sites you can check, such as ClassifiedAds.com and Oodle.com.
Networking
On Facebook are free stuff clubs and groups you can join. There's also pages in Louisville that allow the community to post free items they want to get rid of or exchange. If you're looking for something you don't see advertised, you can ask your fellow friends or the community by posting an "in search of" request. Facebook also features various pages offering free samples, coupons, deals and giveaways, including Free Stuff Finder and Today's Free Stuff. If you don't use Facebook, you can check out other sites to network with locals. For example, you can join the Freecycle Louisville-Jefferson County group at Freecycle.org to find free items up for grabs.
References
Writer Bio
Jeannine Mancini, a Florida native, has been writing business and personal finance articles since 2003. Her articles have been published in the Florida Today and Orlando Sentinel. She earned a Bachelor of Science in Interdisciplinary Studies from the University of Central Florida.