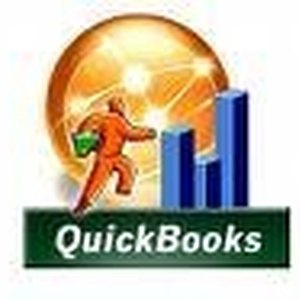 QuickBooks is very versatile financial management software. Managing your financial information is essential especially if you have a family. Keeping track of how much money is going in and out of your budget on a monthly basis can help you to make changes and re-allocate funds in the future. You can also become more effective at saving if you are able to see exactly where your money is going. If you run a business from home Quickbooks will allow you to create invoices and keep accurate records. Quicken and Quickbooks are both made by Intuit.
Quicken for Personal Use
Using Quicken for personal finances is easy. The software opens up a spreadsheet and several self explanatory tabs. You also have the option to connect directly to your financial institution in order to download information from your bank. The software can track exactly how much money is being spent on particular things. For instance, if you have a habit of going to the local coffee shop, the software can track exactly how much money you are spending on coffee in one month. This feature can help you to change spending habits and streamline your budget. Software packages range from $34.99 to $149 depending on which edition you buy.
Quickbooks for Business
Quickbooks is one of the preferred options for small businesses because anyone can use this software without having any prior accounting experience. The software allows users to keep accurate records, create invoices and track sales. The organization capabilities are good and the software does most of the work for you. Business owners who own more than one company can also keep records separately for each business.
Quickbooks Online
Quickbooks online can be used for both business and personal use. The basic standard edition is free and various packages are available which range in price from $9.99 to $34.99 per month. The free online version allows business owners to receive up to 20 reports for their business, and the other paid options will allow up to 65 reports. Information is automatically backed up with online versions of Quickbooks and email support is included with some packages. If you employ five people are less the free online version should be fine, however if you employ more than 10 people then the paid versions are the best option because they offer much more for a growing business. The nice thing about Quickbooks online is that the service can be accessed from any computer because the information is saved directly on the Internet.
Quickbooks Pro and Premier Editions
Both the pro and premier Quickbooks editions have a few more bells and whistles. For instance the pro edition allows users to create estimates and invoices. You can also track more than just sales with this edition. Quickbooks pro will keep track of payments, inventory and even taxes. With Quickbooks pro you can manage payroll and even import data to other software programs such as Excel. The premier edition goes one step further by offering reporting that is tailored to specific industries. With premier you can also take advantage of planning tools that help to move your business in the right direction.
QuickBooks Tips
Keep a filing system on your computer for your taxes and separate each folder according to tax year. If you own several different businesses and you will be filing on the same tax return then you can keep this information together in a folder. Just be sure to separate QuickBooks tax files according to year. Be sure to always back up your financial information on a daily basis. Avoid combing personal and business income in one checking account. Always separate personal and business expenses on separate accounts within Quickbooks.