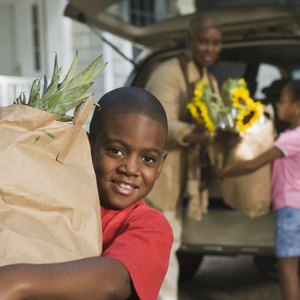 •••
Comstock Images/Stockbyte/Getty Images
The Texas Department of Health and Human Services issues Supplemental Nutrition Assistance Program benefits on varying days of the month. The days of disbursement are the first day of the month through the 15th. Finding out what day you will receive your benefit is a simple process and the answer depends on the number assigned to your case.
Check the Policy
To find out what day you will receive your benefits, you must first check your EDG number. Your EDG number is the unique number assigned to your SNAP case. The last digit in that number will correspond with what day you will receive your benefits. Check the Monthly Benefit Issuance Schedule located in Section B-251 of the Texas Works Handbook. The day of the month that matches your case number on the chart gives you the day of the month you receive benefits. For example, if your EDG number ends in two, then you will receive your benefits on the fifth of every month.
References
Writer Bio
Michelle Dwyer is a U.S. Army veteran writing fiction and nonfiction since 2003. She specializes in business, careers, leadership, military affairs and organizational change and behavior. Dwyer received an MBA from Tarleton State University/Texas A&M Central Texas and an MFA in creative writing from National University in La Jolla, Calif.