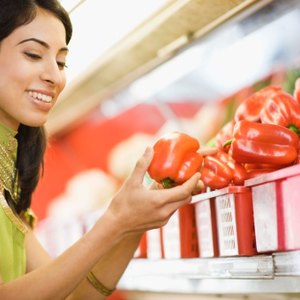 •••
Jupiterimages/Brand X Pictures/Getty Images
Can you receive TANF and food stamps at the same time? Yes, you can, but not always. To do so, you must meet the strict criteria for both programs.
What Are Food Stamps?
Food stamps refer to what is now known as the Supplemental Nutrition Assistance Program (SNAP), which is a federal food assistance program for low-income people. It is meant to help people eat healthy as they strive to move toward self-sufficiency. The program is usually administered at the state level to those who meet the eligibility criteria.
What Is TANF?
TANF is an acronym for Temporary Assistance for Needy Families, a program meant to help families with dependents meet their basic needs. It is also administered at the state level and is sometimes known as welfare.
Differences between TANF and Food Stamps
There are several differences between TANF vs SNAP benefits that are worth remembering.
1. TANF vs SNAP: Duration
TANF is designed to provide the assistance families need only temporarily. You can only receive TANF for up to ​60 months​. After that, you need to find an alternative way of fending for your family.
On the other hand, you can receive food stamps for as long as you remain needy and require food assistance. However, the initial assistance tends to run for ​three months​, after which you must reapply for additional benefits. And if you still meet the criteria, your benefits will be renewed.
2. TANF vs SNAP: Eligibility Criteria
TANF requires you to have legal citizenship status and state residency status to qualify. Also, you need to be underemployed or unemployed and belong to the low- or very low-income categories. But those categories will vary, depending on where you reside.
In addition, you must have a child of ​18 years​ or younger, be pregnant or be ​18 years​ or younger and be the head of the household. In other words, you should have a dependent or one that is coming your way.
With SNAP, your age does not matter, and you don't need to have a child ​18 years​ or younger. Neither do you have to be pregnant. However, you must be a U.S. citizen or reside in the U.S. legally. The program tends to consider your income and poverty level, the number of qualified people in your household and specified resources.
For example, if you live alone, your gross monthly income limits are ​130 percent​ of the poverty level, or ​$1,396​. On the other hand, if there are eight of you in your household, your combined monthly income should not exceed ​$4,839​.
TANF vs SNAP: The Nature of Benefits
Typically, TANF is usually given in the form of cash and other supportive services so your family may get what it needs. And it can be sent to your bank account or loaded to your debit card. But you can also get it via an Electronic Benefits Transfer (EBT) Card. You can use that money not just for food, but also for housing, clothing and other essentials you may need.
SNAP benefits are usually distributed monthly via your EBT account only. And they are used to purchase approved foods for the beneficiaries at approved stores around the country. Some kinds of products, such as alcoholic drinks, tobacco products, pet foods and hygiene products, are not covered under this program.
You can receive both TANF and SNAP, provided your living situation makes you eligible for both types of assistance. However, if you have to choose one, you may want to consider your circumstances very carefully and select the program that is most suitable for your needs and those of your loved ones.
References
Writer Bio
I hold a BS in Computer Science and have been a freelance writer since 2011. When I am not writing, I enjoy reading, watching cooking and lifestyle shows, and fantasizing about world travels.