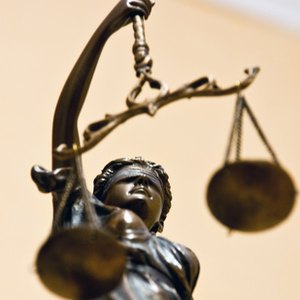 A typical lawyer will make an average of ​$148,030​ per year, which is more than double the national average wage of ​$58,260​. But the road to that kind of pay is paved with many challenges, including extremely high college education costs.
To study law, you will need to pay an average of ​$137,533​ for tuition and ​$68,211​ for living expenses, for a total of ​$205,744​. Unless you come from a rich family or are independently wealthy, the chances are pretty high that you cannot afford to pay those expenses out of pocket. And even if you were to get student loans, it would take you a while to pay them off.
Luckily, you can take advantage of funded legal education programs to significantly reduce your college expenses if you are eligible for a government grant. You just have to pick the right one.
How Grants Work
Government grants are funds that a state agency, federal government or private company may provide for a specified purpose. As long as you are eligible for the grant and work hard to fulfill the requirements, you don't have to pay the money back. So, you can apply for a grant and use the money to pay for your law degree and graduate with little or no debt.
Types of Government Grants for Law School
Below are some grants for law school. Older students may also benefit from some of these grants.
Federal Pell Grants
If you intend to enroll in an undergraduate course on your journey to law school, you may want to explore the federal Pell Grant. It is available to anyone without a professional, undergraduate or postgraduate degree who has a severe financial need. An exception may be made if you are participating in a postbaccalaureate teacher certification program. However, if you are in a state or federal penitentiary, you are disqualified.
You can only receive federal Pell Grants from one school at a time. But first, you must complete a Free Application for Federal Student Aid (FAFSA) form to enable the administrators to determine whether you are eligible and how much you can receive. And a new form must be completed every year until you graduate.
How long you intend to study, what kind of student you are, how much support you get from your family and the cost of attending your school all help determine your Pell Grant amount. But the maximum you can receive currently stands at ​$6,895​ per year, meaning you may have to look for the remainder elsewhere.
American Indian Education Fund (AIEF) Scholarships
The American Indian Education Fund (AIEF) is one of the nation's largest grantors that benefit Native American communities. To be eligible for the AIEF scholarship, you must be American Indian or Alaskan Native student who has more to offer than being smart. You also need to be resilient and passionate about what you do.
You can get the AIEF scholarship as a graduate or undergraduate student. It also happens to be one of the scholarships for law school older students who want to go back to school and may have overcome many challenges to pursue their goals.
If you qualify for the AIEF scholarship, your college or university will receive up to​ $2,000​ per year on your behalf. But you must maintain a GPA of 2.0 and submit proof of your performance.
Federal Work-Study Program
The Federal Work-Study program is another assistance program that could help you reduce your student loan burden while you study. You can apply to be part of the program at the undergraduate and postgraduate levels if your institution participates in the program.
Generally, you will be expected to work for a specified number of hours while earning at least the minimum wage to pay for your education expenses. While the school is in session, you can work up to 20 hours. But during breaks, you are allowed to work up to 40 hours. In addition, the total you earn varies.
You could earn as much as ​$5,000​ per academic year, depending on where you study.
Legal Opportunity Scholarship Fund
While the American Bar Association is not a government agency, it often works with government commissions, thus qualifying its Legal Opportunity Scholarship Fund as partly a government grant. The funds are open to first-year law students of diverse ethnicities. Its main goal is to encourage those from minority racial and ethnic backgrounds to complete their legal education.
You can receive up to ​$15,000​ worth of funding over a three-year period.
Equal Justice Works Fellowship
The Equal Justice Works Fellowship is meant for law students from qualifying institutions or graduate lawyers who have come up with impactful legal fellowship projects that will benefit the communities they intend to serve. So, if you fall under that category, you should apply for the grant, especially if you are in the public service sector.
The current award maximum limit is ​$57,000​ per year. But the host organization you partner with will pay the remainder of your expenses. Also, you may receive loan repayment assistance worth ​$5,000​ per fellowship year.
References
Writer Bio
I hold a BS in Computer Science and have been a freelance writer since 2011. When I am not writing, I enjoy reading, watching cooking and lifestyle shows, and fantasizing about world travels.