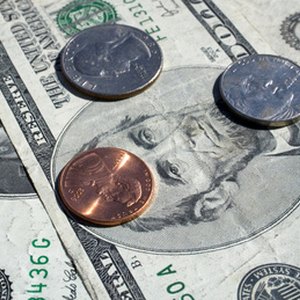 Grants are a great way to fund or receive additional financial assistance from the government to accomplish a public purpose. If you have watched any infomercials lately, you know that there are companies that claim to help you find grants to apply for, for a small fee, of course. In reality, many grants can be found and applications completed for free on sights run by the government. Grants.gov is one such sight that can help you find and apply for many of the government grants that are available.
Find grants that are available by going to www.grants.gov. This government-run website lists grants as well as the application requirements. On the top left side of the page, click on the link "Find Grant Opportunities." There are ways to filter the list of grants by sorting according to location, category, or even specific agencies providing the grants. If you are unable to find a grant that interests you, revisit the site frequently, since it is regularly updated.
Read through the section titled, "Applicant Resources Section." This section has a wealth of information on how to apply for, search for, and answer questions about grants that may interest you.
Register your information at Grants.gov . You will need to do this to submit your grant application.
Apply for the grants through the website. You will be prompted to download an application package for that specific grant number. Make sure you follow the instructions while filling out your application. If you are unsure of or have a question about the application, call the number that is listed in the application.
Submit your completed application through the website. Make sure that all areas are filled out completely and truthfully; incorrect information can hold up your application indefinitely. Once you have applied, the website also allows you to track your application status.
Apply for as many grants as you are eligible. Repeat the previous steps for each grant application.
References
Writer Bio
Melanie Fleury has been writing professionally since 1995. She has written for various educational websites such as Edhelper.com and is the educational consultant at the Knowledge Tree Center for Education. She enjoys creating curriculum for children with various learning styles. Fleury holds a master's degree in education specializing in early childhood from Ashwood University.