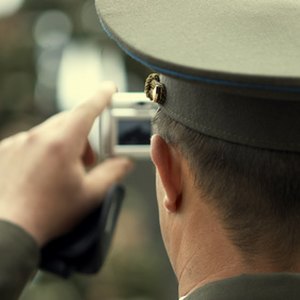 •••
military shooting image by Alexey Klementiev from Fotolia.com
There are only three boarding high schools classified as "military" schools in Texas. All three schools have relatively high tuition; however, scholarships and other financial aid are available for qualified students to make the schools more affordable.
Texas Military Institute (TMI)
Located in San Antonio, Texas, the Texas Military Institute (TMI) is an Episcopal school founded in 1893. The school is co-educational and offers an optional Corp of Cadets which is one of the highest ranked Junior Reserve Officers' Training Corps (JROTC) units in the country. As of 2010, the school's tuition was $36,740 for boarding students and $18,625 for day students; however, 19 percent of the students receive financial aid and merit scholarships are available for qualified students.
TMI-The Episcopal School of Texas 20955 West Tejas Trail San Antonio, TX 78257 210-698-7171
Tmi-sa.org
Marine Military Academy
The Marine Military Academy, located in Harlingen, Texas, in the lower Rio Grande Valley, is a college preparatory boarding school for young men in grades eight through 12. The school focuses on preparing young men in the Marine Corps concepts of leadership and discipline. The school also offers a postgraduate year and a Marine JROTC program for cadets in all grades. Annual tuition at Marine Military Academy is $31,400 as of 2010. Scholarships are available and some families may qualify for loans to finance their student's education.
Marine Military Academy 320 Iwo Jima Blvd. Harlingen, TX 78550 956-423-6006 mma-tx.org
San Marcos Baptist Academy
The San Marcos Baptist Academy is a co-educational boarding school with an emphasis on both the military and Baptist traditions. Located 30 miles south of Austin in San Marcos, Texas, the school operates a boarding and day program for boys and girls in grades seven through 12. Male high school students who are U.S. citizens are required to participate in the school's JROTC unit during their first semester at the school, though participation afterward is voluntary. Annual tuition is $26,530 for boarding school students and $8,315 for day students as of 2010; about 30 percent of the student body receives financial aid, with the average grant totaling about $6,000, according to boardingschoolreview.com.
San Marcos Baptist Academy 2801 Ranch Road 12 San Marcos, TX 78666 800-428-5120
smba.org