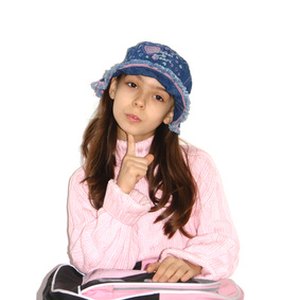 •••
school girl think image by Nenad Djedovic from Fotolia.com
Having your daughter go to a boarding school is a viable alternative to putting her in the public school system. Not only will you be sure that your daughter is able to focus on her studies, but you can also be sure that she is receiving a good education. Few boarding schools are cheap, and even fewer are cheap while maintaining quality. You can find many boarding schools that are affordable, though, by allowing your daughter to get financial aid through the school to finance her education.
The Madeira School
Founded in 1906, the Madeira School is home to over three hundred female students from over two dozen states and sixteen countries. It is considered one of the finest boarding schools for girls in the country. It is located 12 miles outside of Washington DC, and allows students to think for themselves in a creative, but critical way. Tuition borders on $10,000 per month, but over a third of the students have full tuition paid for by various charitable foundations, and over half of the remaining students are on payment or scholarship plans.
Spring Ridge Academy
The Spring Ridge Academy is a boarding school for high-school girls, with a large multi-building campus and a four-dorm section devoted to the comfortable living of all girls involved. The Spring Ridge Academy charges $6,000 per month, but has several other fees. Tuition can be covered by scholarship or divided by a payment plan through the school.
Foxcroft School
The Foxcroft School is a boarding school for high-school girls located in Middleburg, Virginia. It was founded in the 1960s and presides over a nine-building campus. Tuition is over $30,000 per semester. However, financial organizations and interested alumni offer over $1.2 million dollars of financial aid to students who wish to go to Foxcroft but otherwise could not afford it.
New Leaf Academy
The New Leaf Academy is a top-notch choice for parents looking at boarding schools. Located in Bend, Oregon, the New Leaf Academy has a monthly tuition of $6,000, which includes all available amenities and activities for your daughter to enjoy. Financial assistance is also available to those who cannot pay the tuition.