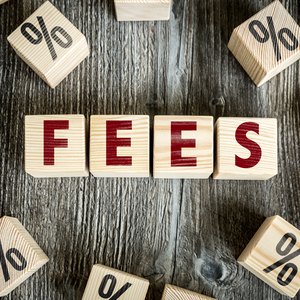 •••
gustavofrazao/iStock/GettyImages
Wells Fargo arrived on the banking scene back in 1852, founded by William Fargo and Harry Wells. It's something of a giant in the industry, offering a variety of financial services, but it's received a fair number of complaints regarding its overdraft fees, according to the Consumer Financial Protection Bureau's database. The bank has taken steps to rectify that problem.
How Wells Fargo Handles Overdrafts
An overdraft is a simple matter of math: Your outgoing transactions, including bank fees, checks, and debit card swipes, exceed the available balance in your account to cover them all, and this results in a negative balance. Wells Fargo says that whether it pays the items that will put your account in the red is "discretionary." It can depend on whether you have a history overdrawing your account.
An overdraft fee is different from a non-sufficient funds (NSF) fee, but only marginally. An overdraft fee can be charged to your account if Wells Fargo decides to pay those transactions and you end up with a negative balance. An NSF fee results when the bank declines to honor the transactions. You'll keep your balance … sort of. In either case, Wells Fargo charges the same fee for the mishap, and this item fee will either add on to your negative balance if you're overdrawn or subtract from your existing balance if you have non-sufficient funds.
The good news here is that it's the bank's policy to honor electronic direct deposits first, as soon as they're received and before making any debits. This can help you avoid overdrafts. You might have direct deposits if your employer pays you by electronically transferring the money to your account.
How Much Will This Cost You?
Wells Fargo's overdraft fee and NSF fee are $35 each as of 2020, which is comparable with most banks. It's the same regardless of how you overdraw your account, whether because a check is presented for payment, you authorized an electronic debit for a bill payment, or it occurred due to a debit card transaction or because you made an ATM withdrawal. The bank does limit overdraft fees to no more than three a day, but if multiple transactions are presented for payment that's still going to set you back $105.
The bank is more lenient with some types of accounts. For example, the overdraft fee for Wells Fargo Teen Checking accounts is just $15, and Wells Fargo won't charge this account for more than two overdrafts a day. And Clear Access Banking accounts, first introduced in 2020, are never charged overdraft or NSF fee, but restrictions apply.
Debit Card Transactions
Although Wells Fargo charges the same fee regardless of what type of transaction overdraws your account, it does have some special rules for debit card transactions. The bank offers a Debit Card Overdraft Service.
The federal government more or less obligated all banks to begin doing this in 2009. Banks can no longer charge overdraft fees on ATM withdrawals and one-time debit card transactions unless you sign up for special coverage, essentially agreeing to these fees. Of course, you won't be taking any cash out of that ATM and your debit card swipe won't be honored if you don't sign up. These transactions will be declined. Repeating, scheduled debit card transactions aren't covered by this rule.
Your ATM transactions and one-time debit card transactions "may" be approved if you sign up for Wells Fargo's Debit Card Overdraft Service, according to the bank, even if you don't have enough in your account to cover them. You'll be charged that $35 fee for the convenience if they're approved, but you can avoid this by making a deposit or transferring money from another account to cover the overdraft by the cut-off time that day. The bank doesn't state exactly when that cutoff time is, so check with your branch. There's no fee if you don't sign up, so payment of these transactions is declined by the bank.
The bank might still honor recurring debit card transactions even if you don't sign up for this protection, such as if you've set it up so the electric company charges your card number every month, but there's no guarantee. An overdraft fee would be charged to your account in this case, too. This option isn't available with some accounts, including Clear Access, Opportunity Checking and the Teen Checking account.
Wells Fargo Overdraft Protection
Wells Fargo does provide its customers with some overdraft options to avoid all this. Its Overdraft Protection Service is similar to that which most other banks provide. You can link two of your Wells Fargo accounts together, such as a checking account and a savings account. Money will automatically be transferred from your savings into your checking account if you have a sufficient savings balance to cover any transactions that would otherwise create an overdraft.
You won't be charged an overdraft fee, but you'll have to pay a transfer or "advance" fee for this protection. It's less than that $35 overdraft fee, however. How much less depends on the type of account you link to. And you'll be spared even this fee if you make another deposit or another transfer on your own by the cut-off time on that date. There's only one transfer fee per day, no matter how many times transfers must be made.
The bank's Overdraft Protection service shouldn't be confused with its "Overdraft Rewind" program. As the name suggests, the bank will literally wind back the clock by one day if it receives an electronic direct deposit to your account by 9 a.m., and if you overdrew your account the day before. It will treat the direct deposit as though that money was there in your account yesterday. You won't be charged an overdraft fee if this process avoids an overdraft. You don't have to sign up for this service – it's automatic.
A New Option in 2020
Wells Fargo responded to criticism of its overdraft fees and to competition from other banks in this regard in March 2020 when it announced that it would be offering the Clear Access bank account. This account was originally intended to debut in 2021, but Wells Fargo made it available in September 2020.
The Clear Access account won't charge any overdraft fees. It comes with a monthly maintenance fee, but that fee is considerably less than the usual overdraft fee – just $5. And you won't have to pay it if you're between the ages of 18 and 24.
The Clear Access account is offered to banking newbies to help them learn the ropes of managing a checking account, and to those who have experienced banking problems in the past and have less-than-good track records. You'll get a debit card, and you can arrange for electronic bill pay, but you can't have checks to use with the account. As for those overdrafts, you won't be charged a fee because the transactions will almost certainly be declined so your account doesn't actually overdraw. You won't be charged an NSF fee, either.