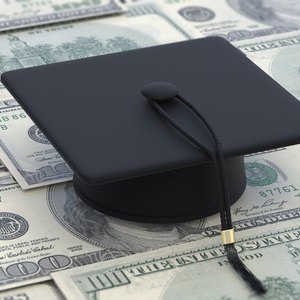 •••
Rawf8/iStock/GettyImages
If you've already decided that you want to pursue a graduate degree, your next decision is to find a school that meets your needs. The choice depends on your career goals and the state of your finances. Each person's situation is different.
These are the issues you should consider for the various graduate degree programs.
Types of Graduate Programs
The type of graduate program you choose depends on your career objectives. Master's degrees are generally used as preparation for careers in industries, whereas doctoral degrees focus more on research and careers in academia. These are the different types of degrees.
​Master of Arts (M.A.):​ The master of arts degree focuses on careers in areas like education and communication. The master of fine arts goes a step further into the creative fields, such as painting and photography.
​Master of science (M.S.):​ Students who want to pursue careers in the scientific fields, such as health and technology, will need a master of science degree. These master's degree programs tend to concentrate more on research.
​Master of business administration (MBA):​ The MBA gives students the preparation needed to pursue broader facets of business, such as management, marketing and operations. In addition, students can choose concentrations in a particular area, such as finance or accounting.
​Doctor of Philosophy (Ph.D.):​ The Doctor of Philosophy degree is for students who concentrate in research and teaching in highly specialized areas. The Ph.D. requires research that leads to the preparation of a dissertation. The plan is for students to become a recognized scholar in their specialization by preparing articles for academic publications and giving presentations on their research at conferences. Ph.D. programs typically require four to six years to complete and lead to employment in academia.
​Professional doctoral degrees:​ Professional doctoral programs are for students who want to use research to solve real-world problems in professions such as psychology, business, education and information technology. These types of doctoral degrees are not as academically oriented as PhDs even though they take about the same number of years to complete.
Costs of Graduate Programs
Although graduate degrees are expensive, they are an investment in your future. Fortunately, many universities provide financial aid in the form of scholarships, loans, grants, assistantships and fellowships with stipends. If you're already employed, your employer may have a program to reimburse tuition costs.
Generally, private universities will have higher tuition costs than public universities. You'll have to evaluate the quality of the programs at each and their reputations to determine whether private or public is going to work best for your career plans.
Whether you're able to attend graduate school full-time or part-time depends on your work situation and your finances. If attending full-time is not an option, you can look at various programs available locally to attend part-time or even consider pursuing an online degree.
If you've decided you want to go to graduate school, there are several factors to consider in addition to the cost of tuition.
Factors to Evaluate a Program
Consider these factors when you are comparing programs from different universities.
​Admission requirements:​ The universities have different admission requirements. Each one has standards for minimum GPAs, test scores, extracurricular activities, prior work experience and letters of recommendation. Select schools based on your chances of being accepted. One plan might be to apply to two schools that you are fairly certain of being accepted, two schools that you have a good chance of acceptance and another school that might be a long shot but could be well worth the effort if you were admitted.
​Program quality:​ You'll want to attend a school that is recognized for the high quality of its courses, faculty and alumni support. Although there is no universal organization for college accreditation, the Council for Higher Education Accreditation (CHEA) recognizes those legitimate organizations that have strict standards for accrediting colleges and universities. You can find a list of these agencies on the CHEA website.
​Faculty reputation:​ Investigate the academic credentials of the faculty, their publications and any research specialties. You'll be able to get a good impression of each faculty member by visiting their individual website.
​Facilities:​ Become familiar with each college's facilities, such as classrooms, computer labs, research facilities and libraries.
​Courses:​ Look through the course catalogs to make sure the college is offering the types of coursework that you need to pursue your career goals.
​Student life:​ Consider the involvement of graduate students in various organizations and the diversity of the student body. Interacting with students and networking in the future will be valuable to your career. Alumni support is extremely valuable to open up more career opportunities.
How Are Graduate Schools Ranked?
While there are several organizations that rank grad schools, the report from U.S. News is well-recognized as one of the most rigorous and complete rankings available. This report identifies the top-rated graduate schools in engineering, nursing, medicine, business and law as well as other fields.
This report measures the qualities that students and faculty bring to a university. For example, the report uses student test scores – such as the GRE, MCAT, GMAT and LSAT – as a measure of the quality of incoming students.
In addition, U.S. News conducts surveys to determine the attractiveness of a particular degree from a university in the job market and the starting salaries after graduation. This will give you some idea of the financial return on your investment in an advanced degree over the coming years.
Steps to Choosing Graduate School
Follow these steps to narrow down your choices of which graduate school to attend.
​Choose a degree:​ The choice of which degree, master's or Ph.D., to pursue will depend on your career plan, cost and time available. Not everyone needs a doctoral degree if a master's degree will meet your needs.
​Compare the pros and cons:​ Make a list of the pros and cons of each college's program and compare them side-by-side.
​Contact faculty:​ If possible, contact the faculty members in your choice of schools and meet with them directly. You'll want to get a good impression of the professors that will be teaching you.
​Consult graduates:​ Nobody can give you better information about a school, the quality of its classes and the faculty than actual graduates. They will be able to give you real-life experiences about the campus life, the faculty and the value of a graduate degree from your chosen college.
​Prepare a cost budget:​ Prepare a detailed cost budget that includes tuition, food, housing, textbooks and transportation. Determine if you're going to need some type of financial aid.
​Prepare a strong application:​ Compare the admission requirements for each university you are considering and tailor your application to their requirements.
References
Writer Bio
James Woodruff has been a management consultant to more than 1,000 small businesses. As a senior management consultant and owner, he used his technical expertise to conduct an analysis of a company's operational, financial and business management issues. James has been writing business and finance related topics for work.chron, bizfluent.com, smallbusiness.chron.com and e-commerce websites since 2007. He graduated from Georgia Tech with a Bachelor of Mechanical Engineering and received an MBA from Columbia University.