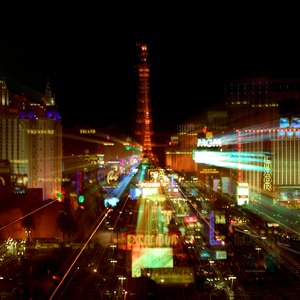 •••
Thinkstock Images/Comstock/Getty Images
Also known as The Silver State, Nevada borders California, Utah, Arizona, Idaho and Oregon. Being adjacent to so many states, it's a frequented destination for weekend tourism expeditions, not to mention being the home of Las Vegas. If you really need 10 reasons to live in Nevada, then prepare to be won over.
Taxes
The state of Nevada is pretty nifty for some of its differences in taxes from other states. For instance, there is no state sale tax on food and medicine. This makes your food a little bit cheaper than if you were to buy it in, say, Missouri or New York, among other states. When you live in Nevada, your paychecks don't go through the wringer either because there is no state income tax. You can still claim federal taxes for refunds though, so you don't lose out on this.
Culture
The state of Nevada is a melting pot of culture. The town of Winnemucca, located in Humboldt County, is home to an annual Basque festival and Las Vegas offers a plethora of cultural attractions all year-round. Native American culture is also vividly depicted through the entire state thanks to the Paiute tribe.
Scenery
Nevada offers several different kinds of scenery depending on the region of the state in which you want to live. The southern portion of the state is mostly desert, connecting to Arizona and California. The parched environment lends way to a hidden oasis called Red Rock Canyon which features a wooded trail and waterfall. Mt. Charleston is another beautiful woodland environment that is high enough in elevation to get snow during the winter months. Northern Nevada experiences all four seasons, showing you that even the high desert can look like a different world.
Entertainment
Whether you live in Las Vegas or Reno, you're able to enjoy a myriad of entertainment types. Stand up comedy, concerts and sporting events are popular in both the northern and southern points of the state. In fact, MMA fighting is quite popular in Sin City, as is boxing. Manny Pacquiao visits frequently and Sly Stallone has a residence here as well.
Food
If you don't like gambling or hanging out at live events, you'll certainly fall for the food options in this state. There is absolutely anything you can imagine in Nevada from one city to the next. You can enjoy traditional cowboy cookin' in northern Nevada at a number of country restaurants, or you can jump into the big cities of Reno or Vegas for cultured cuisines -- and it's affordable. Las Vegas and Reno are touted as being very cheap with food. You can get a steak dinner in either city for under $5 as of the date of publication.
Shopping
The shopping in the state of Nevada varies on what region of the state you call home. If you live in the northern half of the state, it may be hard to find quality shopping beyond chain department stores. However, the cities of Las Vegas and Reno both offer a multitude of shops, making these towns popular hot-spots for residents who even live hours away. Shopping malls and specialty boutiques like "zoot suit" shops are common.
Education
Post-secondary schooling in the state is high in quality. There are several trade-oriented colleges in the state and also universities that offer focus in dental degrees and other eight-year credentials. UNLV has a massive dental academy with an on-site lab that offers discount help and gives their students hands-on training in the field of dentistry.
Holiday Extravaganzas
Holiday events in Nevada are huge because of the sizes of the two main cities in the state. For instance, the fireworks displays in Las Vegas last for several hours and can be seen over the entire city. During the Christmas season, many of the small towns in northern Nevada throw community events that tie together the community members. The volunteer fire department outside of Winnemucca in the Paradise region hosts a party every Christmas where the whole family is welcome.
Faith
You don't have to be religious to live in the state of Nevada, but if you are, you'll probably have no problem finding a house of worship. Every religion is welcomed in the state and you will find that no matter where you go, there is a variety of faiths and belief systems here. This is because so many people from throughout the world visit Las Vegas and many decide to stay for good.
Gambling
The entire state of Nevada has legalized gambling, meaning you don't just have to go to Vegas to play the slots or tables. In fact, gambling is so widely accepted in the state, you can sit down and play quarter machines at many grocery stories while you wait for your family to shop. You can even gamble in laundromats.
References
Writer Bio
The author of such novels as "Planet Omega" and the romantic drama, "Chloe and Louis," Chelsea Hoffman devotes her time to writing about a myriad of different topics like gardening, beauty, crafts, cooking and medical research. She's published with Dobegreen.Com, The Daily Glow and other websites, and maintains the site Beauty Made Fresh.