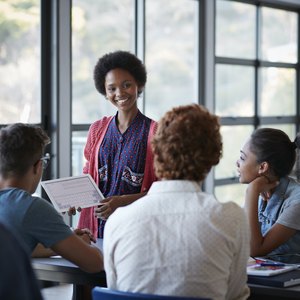 •••
Klaus Vedfelt/DigitalVision/GettyImages
A research grant pays for scientific research. Finding and receiving grant opportunities can be a challenging process because funders don't part with this money easily. They're not giving it to grantees because they want to be generous or kind. They're looking for an idea or concept that matches and furthers their own goals, and it's up to you to convince them that your research project does just that.
But grant money is out there, and you can receive some of it if you fine-tune your approach.
Why Would You Need a Research Grant?
Scientific research can include a good many costly steps because you'll most likely be testing several theories or research questions. You'll have to perform controlled trials and studies based on multiple samples. Your first step should be to make a thorough, honest assessment of the theories you intend to test and the methodologies you want to use to accomplish that.
Where Can You Find Funding Opportunities?
The next step in securing research funding is to identify funders, research institutions and research grant programs that share your mission and will be willing to part with their dollars to help you achieve it. There are numerous local and national funding parties out there, and their research priorities are generally not blanket concepts. They're intricate and based on finer details.
The American Psychological Association suggests beginning your search with your school's research office. This will help ensure that you get the most current information about what's available, and you might find that your institution offers some smaller, in-house grants. The APA provides a database for psychological-based grants, and the federal government offers a searchable database as well at Grants.gov.
Don't overlook nonprofits and foundations as a possible source of grant money. The Open Education Database recommends looking into the Foundation Center, the Council on Foundations and the Bush Foundation Fellowship Program. Links are available on the OED's website. The database identifies literally 100 potential sources for funding, depending on your area of interest and your research goals.
Tips for Research Grant Applications
Applying for a research grant after you've narrowed your focus down to a particular funder will take some considerable work. Several schools have workshops to help you get your research grant proposal just right, and some funders and professional organizations provide grant writing workshops as well.
Do your research first, and do it extensively. Know exactly what that funder is looking for and any and all prerequisites it has as to how to ask for money and support in your proposal. Follow any application guidelines provided and follow them to the letter. They can include things like the number of pages you can submit down to something as seemingly trivial as font size. And of course, make sure you meet the application deadline.
The Indian Dermatology Online Journal suggests taking some time to research what has already been accomplished in your field of research. There's no sense in wasting everyone's time replicating a study that's already been successfully or unsuccessfully completed.
Move on to collecting data and designing every intricate step in your study. Mention any partnerships or collaboration you'll receive from your school or institution of higher education. You may have to submit your proposal to your school's ethics committee before giving it to the funder. All told, the proposal process will most likely take several months, according to the APA. Something may be wrong if you complete yours more quickly.
How Much Research Funding Will You Receive?
It's critical to create your own budget as part of your proposal. It's up to you to tell the funder how much money you'll reasonably need. Include the costs of purchasing equipment and hiring trained personnel as well as any necessary travel, publication expenses and miscellaneous management expenses. Think research space, office space and utilities, although not all funders will provide money for these types of expenses.
Keep in mind that most funders have limits as to how much money they'll grant recipients, and your proposal can be declined for no other reason than that you've exceeded this amount. But you don't want to propose a skin-tight budget, either, only to fall short financially during the term of your research.
When and How Is a Grant Award Paid?
Research grant funding may be paid to your school or institution, not directly to you, according to the American Foundation for Suicide Prevention. In addition, it might not be a lump sum. Grants tend to be paid to awardees in installments over a period of predetermined years, and installments can be withheld if your research isn't proceeding on schedule or if it isn't showing sufficient progress.
The Indian Dermatology Online Journal warns that you'll most likely have to return any money that's left over, unused.
References
Writer Bio
Beverly Bird has been writing professionally for over 30 years. She is also a paralegal, specializing in areas of personal finance, bankruptcy and estate law. She writes as the tax expert for The Balance.