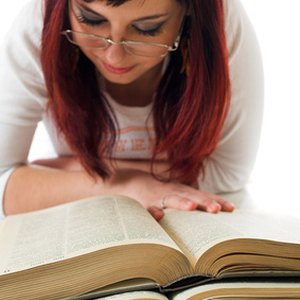 A career in real estate can be rewarding and lucrative. But, before you dive in, a license to sell is required in all 50 states. To take the real estate license exam, there is an education requirement that needs to be completed first. The courses provide a basic understanding of real estate laws and financial principles. Most states require a certain amount of real estate education course hours to be completed before taking the exam. These are some of the courses that are offered to obtain the education requirement.
Real Estate Law
Most states will require a course on real estate law to obtain a license. This course will typically cover the legal aspects of owning a home. Topics covered in this course include property rights and legal descriptions, restrictions on ownership, contracts, and title examinations. Since every state has its own laws regarding the purchase and sale of real estate, the course should be specific to the state where you plan to practice real estate.
Real Estate Practice
A course in real estate practice focuses on selling and buying real estate. Topics include property appraisal, buyer and seller contracts, property management and environmental issues that can affect a transaction. The scenarios covered in a real estate practice course can expose you to the many issues that may arise; however, most of the knowledge to be a successful agent will be attained from on-the-job training.
Finance for Real Estate
Although other courses may touch on basic math principles, a real estate finance course will go into further detail on how to finance a home. This course will provide information on obtaining a mortgage, mortgage types, how to calculate monthly mortgage payments, and the closing and servicing of a loan. Although a real estate agent is not responsible for qualifying a buyer for a loan, she will be expected to have a basic understanding of the process. Also, the agent will be expected to know how to calculate the proceeds from the sale of a home for a seller.
State Exam Preparation
Test preparation is optional but may be beneficial when going for a real estate license. The real estate school will provide students the best strategy to study for the exam and advice on what to do during the exam. It is important that the student follows the instructor's guidance on preparing for the test since many states will charge a retesting fee if it is not passed the first time. Also, testing dates may be filled and you will have to wait for one to open. This further delays you from obtaining a license.
References
Writer Bio
Davina Price has been writing since 2003, specializing in grant and technical writing for government and nonprofit organizations. She currently is a licensed real-estate agent in Southern California and specializes in working with first-time home buyers. She holds a Bachelor of Arts degree in communications from the University of Southern California.