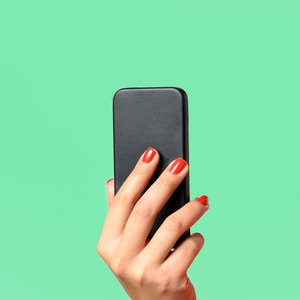 •••
mheim3011/iStock/GettyImages
Released in 2013, the Robinhood app has become especially popular among young adults thanks to the brokerage's commission-free trades, easy-to-use interface and real-time trading functionality. However, Robinhood has made the news this past week due to an outage that spanned two days and frustrated investors at an inconvenient time when the stock market was booming. This issue, along with some of the trading practices that the Robinhood encourages has brought up the question, "Is the Robinhood app safe?" If you're a beginner, it's worth learning about the risks of using Robinhood before getting started with trading.
Recapping the Recent Robinhood Outage
Right in the middle of the major stock market rebound on March 1, 2010, the Robinhood mobile app experienced service issues. The app had locked users out and kept them from buying and selling stocks and other securities during the time the DOW experienced its biggest point gain of all time Not only did the issue frustrate investors for 17 hours that Monday, but another shorter outage followed on Tuesday along with some general performance issues. It took until later on Tuesday afternoon for Robinhood to return to normal operations.
Robinhood cited infrastructure issues due to the overload of trades as the problem. At the same time, investors expressed outrage online about missing out during the big stock market really. As users blamed the company for losses, Robinhood started giving some users a $15 discount for its Robinhood Gold service, but that didn't make all traders happy. In fact, later in the week, a Florida trader had begun the process of suing Robinhood due to its failure to provide a system that could keep up with the trades during Monday's market rally.
How Does Robinhood Work?
Like other online trading platforms, Robinhood allows traders to buy and sell common U.S. securities like stocks, options contracts and exchange-traded funds along with cryptocurrencies. However, it has a weaker product range and doesn't support mutual funds, foreign stocks, bonds or preferred stocks. What has set Robinhood apart from many other platforms is that instead of charging trade commissions, it earns its money through rebates it gets from directing trades to other trading parties as well as through its Robinhood Gold upgrade.
Making trades through the Robinhood app or website is simple after you create and fund your Robinhood account. You just have to do a search for what you want to buy, specify whether you're buying or selling, state how many shares you want and choose the order type you want to place. You can then confirm and submit your trade order quickly.
Traders can use the app to make diverse portfolios and even buy fractional shares for their convenience. Robinhood also supports real-time trading and offers some basic learning tools to help investors understand the basics of trading. It also has a watchlist that comes in handy for tracking stock performance and deciding when's the best time to place an order.
So, Is the Robinhood App Safe?
If you're wondering whether it's safe to invest money using Robinhood, know that the Securities and Exchange Commission regulates it like other brokerages. This means that beyond dealing with the regular ups and downs of the stock market, you have protection when it comes to the cash ($250,000) and securities ($500,000) you hold. Along with the SEC, the Financial Industry Regulatory Authority monitors Robinhood for integrity issues.
But despite the comfort traders can get from proper regulation, Robinhood has some features that can make it particularly risky for new investors who haven't learned the best practices for trading. Ryan Debrosseau warns that the app might pressure inexperienced investors to buy riskier stocks and cryptocurrencies, leading to more potential for loss and unstable portfolio performance. Mitchell Grant and Sheila Olson warn that Robinhood's tracking and educational tools don't make it easy for new investors to create balanced portfolios.
Anne Sraders has concerns that Robinhood's sleek interface and setup can encourage new investors to make trades too frequently. The ability to make real-time trades can mean investors end up spending more than they wanted as prices change often. The app also tends to show frequent notifications that push users to make another trade and even will show rewards like visual effects on the screen to celebrate such practices. And while the app has some basic learning guides, new traders may learn the hard way when they use the app's promoted trading practices.
Should Beginners Use Robinhood?
Due to the risks of using Robinhood, beginner investors may benefit more from a trading platform that supports less risky investments like mutual funds and bonds and that includes more helpful educational tools. Young adults wanting to begin funding retirement accounts will also be out of luck with Robinhood since it doesn't support individual retirement accounts. Robert Farrington suggests the platforms TD Ameritrade and Fidelity as safer options for beginners since they still allow for commission-free trades but give more diverse investment options and better support.
On the other hand, experienced traders may find Robinhood helpful alongside other tools to invest in fractional shares and products like cryptocurrencies and flashy stocks. Such traders might consider paying the monthly $5 fee for Robinhood Gold and having options to trade before and after normal trading hours, make large deposits for day trading and trade on margin. However, the app's limitations when it comes to managing holdings and checking performance data might push some experienced investors to look elsewhere as well.
Tips for Using Robinhood Safely
Any investor who chooses to use Robinhood should practice some smart trading strategies to minimize their risk. This means avoiding the temptation of real-time trading, remaining patient to avoid too many quick buys and sells, and spending time to carefully research each investment online before placing the order. Since Robinhood encourages traders to frequently monitor stock performance and act on the results, it helps to understand how stock prices change to avoid making sudden trades out of fear of what might happen.
While the Robinhood app may be technically safe thanks to regulation, keep in mind the financial risks you might face if you're a beginning investor using the platform. Before making trades on any app or website, consider taking some time to read about the basics of trading, ask for advice from a financial advisor or mentor and keep a close eye on stock market performance.
References
Writer Bio
Ashley Donohoe has written about business and technology topics since 2010. Having a Master of Business Administration degree, bookkeeping certification and experience running a small business and doing tax returns, she is knowledgeable about the tax issues individuals and businesses face. Other places featuring her business writing include Zacks, JobHero, LoveToKnow, Bizfluent, Chron and Study.com.