How to Get a IRS Pin Number if I Didn't File Taxes Last Year
by Alan Sembera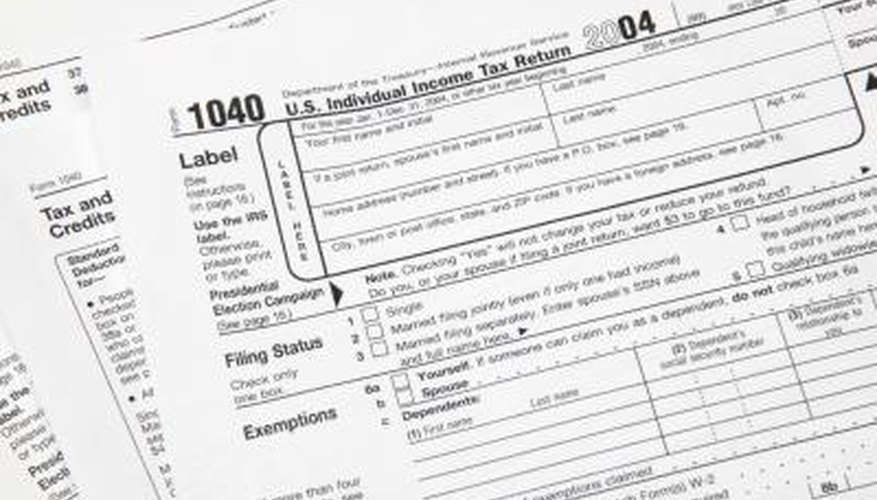 The process for selecting an electronic PIN can be confusing the first time you file your income taxes. Normally, you can enter last year's PIN, or opt to create a new PIN by entering your adjusted gross income from the old return. If you didn't file taxes last year, however, neither option applies to you. Fortunately, you have another, easy option for selecting a PIN.
Verifying AGI
When the tax software or website asks for last year's AGI during the verification process, enter "0" as the amount. The application checks your entry with the Internal Revenue Service website. Because you didn't file last year, the amount comes back as accurate. You now can continue with the process and create a new PIN.
Creating PIN
Once you get past the AGI verification process, create a new five-digit PIN and enter it into the appropriate field. You can use any five-digit number you want, as long as it's not all zeros, as in "00000".
Teens Out of Luck?
If you were under 16 at the end of the tax year and this is your first time filing a return, the Internal Revenue Service doesn't allow you to create a PIN and file your own return electronically. Instead, you must either file your return by mail, or file it electronically with the aid of a local tax preparation service.
Next Year
You can use your new PIN again next year when you file taxes again, although it's no big deal if you forget it. The IRS allows you to create a new PIN each year if you forget your old one. You can request the new PIN online at the Electronic Filing PIN Help page, or your tax software may be able to request one for you. Next year, however, you will need to know your previous year's AGI, so retain a paper copy of your return in your records.
References
Photo Credits
Creatas/Creatas/Getty Images