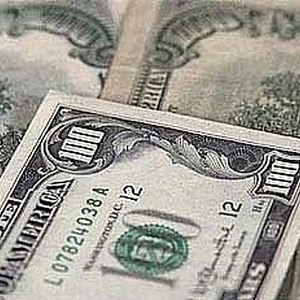 As the Internet has expanded, so too have the many ways to make money online. The World Wide Web is also a worldwide marketplace where you can sell your skills, your time, your physical products and your services. Best of all, many companies have made it easier than ever to make money online by giving you ready-built platforms to find clients and customers for nearly anything you want to sell.
Sell Products or Merchandise
Whether you intend to sell a few items in a one-off sale or set up a full-time business selling used or new goods, sites like eBay let you get up and selling quickly. In return, most sites charge seller fees based on the dollar value of your sales. Other options for selling goods online include Craigslist, Amazon, eBid and Bonanza. For selling craft and handmade items, consider Etsy or other sites that emphasize handmade and hand-crafted items. There are also niche-specific sites you can try, such as Poshmark, for gently used clothing, and GearTrade for merchandise oriented to sports and the outdoors. Finally, if you're a social media maven, services like Shopify give you the tools you need to sell your products directly on Twitter, Facebook, Instagram, Tumblr, Pinterest and your own website.
Sell Your Services
Are you an expert at search engine optimization, writing, coding or just about any other professional service? You can find freelance work of all types on a number of websites that specialize in connecting freelancers with people looking for their services. You simply set up an account, fill out your profile, search job listings and place bids on jobs that interest you. The website handles collecting and distributing fees for jobs completed, taking a percentage of the price as their service fee. Most freelance platforms offer free basic accounts that allow you to set up a profile, list your skills, search job listings and place a limited number of bids on jobs. Premium memberships provide more benefits, such as featured listings, access to higher paying jobs or additional bids. Some of the better-known sites include Guru.com, Upwork (formerly eLance/oDesk), Freelancer.com and rentacoder.com. Many freelancers maintain profiles on several freelance sites to maximize their opportunities.
Promote Products
Do you have a passion for fashion or great taste in home cooking? Maybe you're an avid reader or better-than-average hobbyist.
You can turn your avocation into an income stream by joining an affiliate program and promoting products you love. Getting started is as simple as joining a program and sharing affiliate links on your blog, website or social media platforms. The affiliate program tracks sales generated by your links and pays you a percentage or a flat rate whenever someone lands on their website through your link and makes a purchase. Most affiliate programs provide you with tools to help you sell their products. Amazon Associates, one of the best known affiliate programs, offers tools that help you sell at any level, from text links to their product pages to full-fledged storefront pages you can pop into your website. Others, such as ShareASale, offer templates and specially designed banner ads that you can download and post on your website or blog. Some merchants even include a feed that automatically populates your website with their best-selling products. Other affiliate marketing programs include Commission Junction and LinkShare.
Host Network Ads
How do you get advertising from national and international businesses on your little blog or website? For many website owners, the answer is to join an ad network, such as Google's AdSense program. Ad networks serve as a middleman between advertisers who want to reach as many people as possible and publishers looking for advertisers willing to pay for advertising space on blogs. Depending on the ad networks you choose, your blog may display banner ads, inline links, content suggestions or a combination. Every network has its own rules and terms of service, and some give you a great deal of flexibility in deciding what types of ads you'll allow or not allow on your space. Generally, you can host ads from multiple ad networks on your blog or website. In addition to AdSense, you might consider Bing Ads, Chitika, Taboola, InfoLinks and Outbrain.
Get Paid for Tasks
The gig economy started online and is thriving there. While most people are aware of opportunities through platforms like Uber and Lyft, you can also earn money completing tasks online. Often called crowdsourcing platforms, these websites let companies of all sizes access a large workforce -- that's you -- without hiring workers outright. Tasks can take as little as a few seconds, though a few hours is much more common. Some of the tasks you'll encounter include labeling images, copying information from one form to another, classifying items, completing surveys, or writing product descriptions and short articles. Some of the more specialized platforms offer audio and video transcription tasks and other more complex jobs. Pay starts as low as one cent per completed task, but can be much higher. Some of the better known crowdsourcing platforms include Amazon's Mechanical Turk (MTurk.com), OneSpace.com (formerly CrowdSource.com) and Fiverr.com.
Teach a Skill
Crafters, graphic designers, coders and others with specialized skills can earn cash online by teaching what they know to others. You can try to collect ad revenue by sharing tutorials on YouTube, but it's not the only way. Sites like Craftsy and Udemy, for example, allow you to collect tuition from students for your video tutorials and classes in a wide range of skills. Online classes are especially popular with crafters and people who want to learn techie skills like computer animation and 3D modeling, but there's almost no limit to what you can teach through video tutorials. Similar sites include Learnable.com and Skillshare.com.
Get Patrons for Your Art
Artists have always relied upon the patronage of royalty and the moneyed classes to make a living from their art and literary work. It was only a matter of time before someone developed an online platform where modern artists can do the same thing. Enter Patreon, an online platform for creators of all kind. Patreon gives you the space to post and share your creative works, and the tools to engage fans, sign them up for exclusive content, and collect regular monthly payments for their subscriptions. You set your subscription levels, starting as low as a dollar a month. Patreon takes care of all the billing, collection and distribution of payments. Once a month, they transfer the subscription fees to you, minus payment processing fees and their 5 percent cut. The site claims to have sent out $150 million in payment to creators as of July 2017, with some of their star creators bringing in thousands of dollars a month just for doing their art.
References
Resources
Writer Bio
Deb Powers is an avid urban gardener who works with a community collective to promote sustainable urban agriculture and build partnerships between local business owners and community organizations. Powers serves as a social media and marketing consultant for local non-profits and businesses, and is collaborating with a coffee roaster to publish a cookbook highlighting coffee as a culinary ingredient.