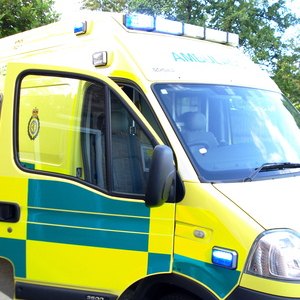 Medicaid is a federally- and state-funded, state-operated health insurance program for the elderly, disabled and pregnant women and children who are low-income. In Illinois, Medicaid will pay for transportation to and from medical appointments if the provider is authorized to bill Medicaid. Medicaid will cover emergency medical transportation in all cases deemed to be a medical emergency.
Review your Illinois Medicaid benefits to determine what types of non-emergency transportation are covered under your Medicaid policy. If you are on a Medicaid managed care plan, All Kids, FamilyCare or Mom & Babies in Illinois, you will need to contact 866-255-5437 or the number listed on your Medicaid card to arrange for non-emergency transportation.
Get a list from your local or state Medicaid office of medical transportation companies that are able to bill Medicaid. You can contact the Illinois Department of Healthcare and Family Services at 800-843-6154.
Verify whether each provider bills Medicaid directly or if you have to pay and then submit a claim on your own. If you are required to submit a claim yourself, contact 800-843-6154 to inquire about what exact forms need to be submitted. The exact claim forms may vary depending on your specific Medicaid plan. Completing the form will require you to obtain a provider identification number from the medical transportation company.
Contact the transportation company at least 72 hours in advance. If at all possible, contact them earlier to help avoid scheduling issues and help ensure that they will be able to take you to your appointment.
References
Writer Bio
Matt Knouff is a mental health professional, programmer and freelance writer from Lafayette, Ind. His educational background includes a bachelor's degree in psychology and anthropology from Purdue University and undergraduate certificates in computer science and music production. He has been writing professionally for three years and currently writes for TopTenReviews.com and other online publications.