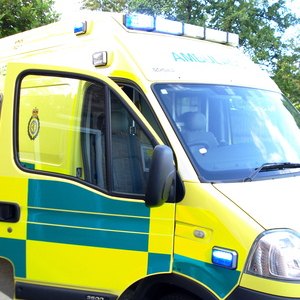 Being sick is never a good thing. Sometimes, you may have to request transportation to take you or your loved ones to the hospital. And that could prove pretty costly.
On average, people end up paying ​$450​ or more on surprise costs for emergency and non-emergency ground ambulance rides. These kinds of bills usually arise when the ambulance provider is not part of the insurer's network. And if you end up needing an air ambulance service, expect to pay an average of ​$20,000​, which is significant and can render you bankrupt.
Luckily, you may be able to get free transportation for Medicaid patients if you are covered by state insurance in Illinois.
Medicaid Transportation: Illinois
Typically, Medicaid is available for low-income households with pregnant women, children, elderly persons and people with disabilities. But not everyone can find their way to the hospital on their own. So, it is a good thing that Medicaid transportation in Illinois is available for medical and non-medical reasons to qualifying individuals.
The free transportation for Medicaid patients in Illinois falls under either the emergency or non-emergency categories. It helps to understand the difference.
Emergency Medicaid Transportation in Illinois
In such a situation, you don't have the luxury of scheduling the transportation to go to the hospital when you feel like it. In reality, you have no choice on the matter since you may end up dying if you are not taken to a medical facility.
Non-Emergency or Non-Medical Medicaid Transportation in Illinois
Non-emergency Medicaid transportation (NEMT) covers low-income Medicaid patients who need to get to their doctors but cannot afford to do so due to various disabilities and lack of access to reliable transportation.
Non-medical transportation usually includes taxicabs, subways, van programs and public transit buses. And in many states, third parties are usually paid and contracted to provide Medicaid patients with the non-emergency transportation they need. But to get access to such services in Illinois, you must obtain a physician's certification statement specifying the kind of transportation services you need.
In Illinois, non-medical transportation is available to people in the DHS Division of Developmental Disabilities Adult Home-Based Services (HBS) program. These include adults and children with developmental and intellectual disabilities who are eligible for the DD waiver services. And those who qualify will be given the right to purchase the support services they need via a monthly allotment.
How to Get Medicaid Transportation in Illinois
Below are the tips you can implement to get Medicaid transportation in Illinois.
First, determine your medical situation. Do you have a medical emergency or are you looking to get transportation for a scheduled doctor's appointment?
If you have a medical emergency, call

Medicaid covers ambulance services offered by state-licensed providers. And the state shall reimburse the ambulance service providers based on the agreed-upon rates.

If you need to use the non-emergency transportation services, contact First Transit, which is Illinois' official call center for matters concerning Medicaid transportation. You can use the number: ​877-725-0569​.
First Transit will help you determine the most convenient transportation service provider in your locale. Free transportation for Medicaid patients is only available when the state pays the costs. And it will only do so if you select the nearest, most suitable and affordable transportation means available.
You will be given a shortlist of transportation service providers and are expected to decide on one. Also, you will be given a reference number.
You will then contact that provider and inquire whether they can take you to your scheduled appointment and give them your reference number. If they agree, you must contact First Transit and inform them so they can approve.
If your selected transportation service provider is unavailable when you need them, reach out to First Transit and let the staff know. They will provide an alternative solution.
You also have the option of locating a transporter by searching using your zip code or neighboring zip code and selecting one of the options First Transit has provided for you.
Ensure you call once more to confirm your reservation before the doctor's appointment.