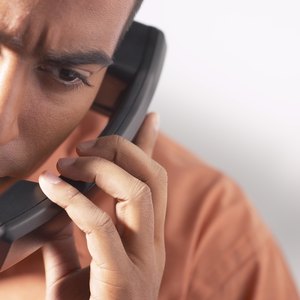 •••
Hemera Technologies/AbleStock.com/Getty Images
If you have limited financial resources, you should consider Medicaid, the federal-state partnership program. Currently, this affordable health insurance for individuals provides healthcare coverage for 20 percent of Americans, thus helping them cover some of their medical costs. One of its major benefits is that, unlike Medicare, it offers coverage for personal care services and nursing home care, which you or your loved ones may need on a long-term basis but cannot afford.
Medicaid Eligibility Requirements
Most people who qualify for Medicaid tend to belong to low-income families. Usually, the government will consider those living below ​133 percent​ of the poverty level.
And you can also qualify for the program if you are elderly, pregnant and living with disabilities. Also, your children can be covered under this program. But your citizenship status must be legal, though.
It is also worth noting that your family size plays a big role in the kind of coverage you can get. Generally, the more members there are in your family, the more income you can earn and still qualify for decent healthcare coverage under Medicaid. So, that's information you need to include too.
Registering for Medicaid
Medicaid is one of those government-funded insurance programs you must register for. The first option is to contact your state Medicaid agency and follow the instructions for applying for the medical benefits. Remember, the eligibility and enrollment criteria vary depending on the state you are applying in. But you must always reside in the state in which you are registering.
The second option for registering for Medicaid is by applying through the Health Insurance Marketplace. Once you provide all the relevant information, you will be informed about the programs you and your family are eligible for. And if you meet the criteria for Medicaid, your state Medicaid agency will be informed concerning your situation.
How to Find Out If Your Medicaid Is Active
If you did not follow any of the above steps to apply for Medicaid in the past, the chances are that you don't have an account in the first place. And in your case, you would need to register from scratch.
However, if you applied for healthcare coverage via your state Medicaid agency or through the Healthcare Insurance Marketplace in the past, it is all a matter of determining whether your Medicaid is still active.
Below are the tips you can implement to find out your status.
Log in to your Healthcare.Gov account.
Click your name and select your "my applications and coverage"
Click on the "your existing applications" option
Take a look at your coverage summary. If Medicaid information doesn't exist, it means it is likely inactive. But you can contact relevant parties and inquire about your enrollment just to be sure.
There is always the option of determining the status of your Medicaid by contacting your state Medicaid agency. The Centers for Medicare & Medicaid Services will help you find the correct numbers to call. And then, ask them about your Medicaid coverage and whether it is active. Also, inquire about your Medicaid number. Remember, you may have to provide personal information to get the answers you need.
If you have your Medicaid number or remember registering under the program, you can also contact ​1-800-MEDICARE (1-800-633-4227)​. And if you are a TTY user, use the number: ​1-877-486-2048​ to inquire about your state's Medicaid office contact information. And then, quote your number and ask whether your Medicaid is still active.
If you have a Medicaid card, the numbers listed at the back can help you verify the status of your coverage.
Medicaid coverage is excellent to have when you are facing rough financial times and need healthcare coverage. So, it is best to register for it and ensure it is active when you cannot access private health insurance.
References
Writer Bio
I hold a BS in Computer Science and have been a freelance writer since 2011. When I am not writing, I enjoy reading, watching cooking and lifestyle shows, and fantasizing about world travels.