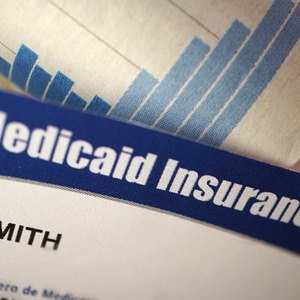 •••
Kameleon007/iStock/GettyImages
A typical American visits a doctor one to four times each year, but the number of people with a primary care provider (PCP) is dropping. Patient mistrust and high healthcare costs are some of the reasons for this.
Therefore, it's safe to assume that how people feel about PCPs is unlikely to change just because they are on Medicaid. For that reason, it would help to learn how to change a PCP on Medicaid accounts in Texas.
How Texas Approaches the PCP Issue
Various Medicaid companies work different ways to provide coverage for their clients. But the kind of coverage you receive may end up partly being determined by the state in which you reside due to the regulations.
When to Change Your PCP
You can change your primary care provider for several reasons.
As previously stated, if you don't trust your PCP and feel that they are not providing the right kind of medical care, you can part ways with them.
If you opt for a new Medicaid healthcare plan and your current PCP is not part of its network, it may make more sense to find another provider within the network for your own convenience. Otherwise, you will spend a lot of money paying out-of-pocket medical expenses your plan should be covering.
If you move to a different area, and your PCP doesn't have a local branch, you have no choice but to find a different primary care provider to serve your healthcare needs.
How to Change a Doctor on Medicaid Plans
Below are the tips you can implement to change a doctor on Medicaid plans.
If you have moved to a different place, your first order of business is to contact your local Medicaid office in Texas and inform them of your address change within ​10 days​ of moving. Log in to your YourTexasBenefits.com Account and update the address. If you don't have such an account, you should create it first and include your new address. Alternatively, you can call the Texas Medicaid client hotline at ​800-252-8263​ and ask for help.
If you want to make changes in person, find your nearest Social Security field office using the Locator tool and get the help you need. You could also visit your local Medicaid office if it is nearby.
Make changes to your plan if you need to and note the name of that plan. You will need to remember it when finding a compatible PCP.
To find another provider, search through the Texas Medicaid provider database on the Texas Medicaid and Healthcare Partnership website. Once you put in all the relevant details, such as your zip code and healthcare plan, and search using the primary care provider designation, it will provide you with the providers in your locale. You could also visit the website of your health plan provider and use their finder tool to search for compatible PCPs within their network.
When you find several potential PCPs based on your preferences, call them to inquire whether they are taking on new patients. Use an in-person or phone appointment to get a feel of the kind of service you will be receiving. You can then decide on whom to include as your Medicaid PCP. Be sure to get their address information.
Submit a request for a change of doctor on the Medicaid plan you are in together with the address of the new PCP via your plan provider's website or change form from their local offices. Once that is done, wait for a week or two for the changes to take effect. In the meantime, you could follow up with your old PCP and confirm that your old medical records have been transferred to the new one. If not, ask them to.
When you visit the new PCP for the first time, ensure you are open about your medical history to make it easier for them to provide the care you need.
Texas Medicaid allows you to visit an out-of-network doctor for emergency treatment if your PCP is unavailable. But for everything else, you will likely need to see a PCP.
For you to enjoy Medicaid coverage while minimizing what you pay out of pocket, you must have a designated primary care provider. Therefore, take the time to select the correct doctor for your needs. Your choices will determine the kind of care you receive and whether you experience any savings at all.
References
Writer Bio
I hold a BS in Computer Science and have been a freelance writer since 2011. When I am not writing, I enjoy reading, watching cooking and lifestyle shows, and fantasizing about world travels.