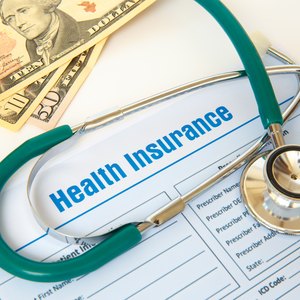 •••
Andrei Sauko/iStock/GettyImages
Understanding insurance coverage for your house and car can be confusing, but understanding how health insurance works can be even more difficult. You are faced with numerous choices of policies with varying degrees of health benefits and different healthcare costs.
Let's go through the health insurance basics so that you can understand the plans and the terms and find the best policy to cover medical costs for you and your family.
What is Health Insurance?
Health insurance is a contract with an insurance company that pays a percentage of your medical care in the form of your visits to the doctor or medical bills if you have to be hospitalized. It covers the cost of medical expenses that are planned, like check-ups and physicals, as well as unexpected, such as a car accident or sudden illness.
Why Do You Need It?
Having health insurance gives you peace of mind that your medical expenses will be covered for well-care services and to prevent financial difficulties from unexpectedly high medical expenses.
What Does Health Insurance Cover?
Although each plan is different, most insurance policies will generally cover:
Pre-existing medical conditions (check eligibility)
Preventive services, like regular check-ups
Hospital stays required by your care provider
Doctor visits
Maternity care
Mental and behavioral health care
Medical devices
Some costs for cancer treatment
Prescription drugs according to each health insurance company plan's formulary list
How Do You Get Health Insurance?
About half of all the people in the United States get health insurance coverage through their employer for either individual coverage or a family plan. The plans offered through employers can be Health Maintenance Organizations, Preferred Provider Organizations, Exclusive Provider Organizations or Point of Service Plans. In most cases, the employer pays some or most of the amount of money charged as insurance premiums.
If you're self-employed or your employer does not offer health insurance, you can purchase individual and family plans through a broker or directly from the insurance company.
What is Open Enrollment?
If you get your health insurance through your employer, Medicare or the Affordable Care Act Exchange, you'll have a few weeks each year to enroll. During this open enrollment period, you'll have the chance to sign up for a health insurance policy, make adjustments to your current plan or cancel your present insurance. Any changes you make will take effect at the beginning of the next calendar year.
What Are the Different Types of Health Insurance Plans?
There is a wide range of plans with health insurance terms available to fit your specific needs and budget. You can choose from individual plans in the Affordable Care Act or from the various types of plans offered by insurance companies. You can also visit healthcare.gov.
​Affordable Care Act​ - The ACA, also known as Obamacare, was created in 2010 with the purpose of making insurance available and affordable for everyone. ACA plans for individuals are available through the exchange. The focus is on preventive care and covers pre-existing conditions. However, if you want ACA coverage, you must enroll during the open enrollment period each fall.
​Medicare and Medicaid​ - Medicare is a federally sponsored health insurance program intended for people over the age of 65. The plan covers hospital stays and visits to the doctor. Part D pays for prescription drugs.
Medicaid is a joint state and federal program designed for families with low incomes and individuals with mental or physical disabilities. To qualify, individuals must have income below certain federal standards.
​Health maintenance organizations (HMOs)​ - With an HMO, you must have a designated provider, or primary care physician (PCP), within the HMO's network. Your PCP acts as a sort of gatekeeper to refer you to other specialists within their network. If you want to see a specialist, you'll probably need a referral from your PCP.
In most cases, an HMO will require that you use providers within their network. Using out-of-network providers is only allowed in cases of emergency. Certain medical services may require a pre-approval.
Because HMOs insist that you use providers within their network, premiums tend to be lower and have low or even no deductibles.
​Preferred provider organization (PPO)​ - With a PPO, you're allowed to see a provider in-network or someone out of network, although you'll pay more for using an out-of-network provider. PPOs have negotiated lower rates with in-network doctors and medical facilities and are able to pass on these lower rates to their customers. You'll have more flexibility with a choice of doctors with a PPO than you will with an HMO.
With a PPO, you may not have a designated PCP and you may not have to get a referral to see a specialist of your choice. Even though you may go out of network, you could still receive the benefits of lower negotiated rates with the PPO.
Premiums for PPOs tend to be slightly higher than premiums for HMOs. Deductibles will also be slightly higher.
​Exclusive provider organization (EPO)​ - Doctors and medical facilities that are in-network with an EPO are paid per service at negotiated lower rates for members of the EPO. You don't need a PCP and are free to see any provider in the network without a referral. The plan will only cover out-of-network care in case of emergencies. There are no out-of-network benefits.
Since EPOs don't have PCPs, you'll probably have to get pre-approved before having certain healthcare services performed.
​Point of service plan (POS)​ - A POS plan combines features of an HMO and a PPO. Like an HMO, you'll need to have your PCP give you a referral to see a specialist. For the most part, you'll have to see providers in-network, although you could be authorized to see providers out-of-network but with fewer benefits and a higher copay like a PPO.
If the plan you choose has a high-deductible, you may qualify to open a health savings account (HSA). The minimum deductible for a plan to qualify is $1,400 for an individual or $2,800 for a family plan.
Contributions to an HSA are made pre-tax and withdrawals can be used to cover medical expenses that are not paid by your high-deductible insurance policy. The maximum annual allowable contribution is $3,600 for an individual and $7,800 for a family. Contributions can be made by both the employee and employer.
Which Insurance Plan Should You Choose?
Each individual and family has its own unique health insurance needs. Here's a guide to help you decide which plan would be best for you and your family:
Make a list of the coverages and benefits that you absolutely need to have and another list of other benefits you would like to have. Also, make a list of your preferred doctors or any hospitals that you would like to use.
Look through the networks you're considering to see which one best meets your required benefits, doctors and hospitals.
If you find your doctor in a network, and you have some flexibility about where you get treatment, going with an HMO or EPO would likely give you a lower premium cost each month.
If you prefer to have more choices by going out-of-network and still be able to get some coverage benefits, then a PPO or a flexible POS would be good choices.
If you have health insurance through your employer and lose your job, you'll be entitled to continue the coverage under COBRA. Your monthly premiums will be higher since you'll now be paying your employer's share, but you'll have 12 to 18 months to find another insurance policy.
References
Writer Bio
James Woodruff has been a management consultant to more than 1,000 small businesses. As a senior management consultant and owner, he used his technical expertise to conduct an analysis of a company's operational, financial and business management issues. James has been writing business and finance related topics for work.chron, bizfluent.com, smallbusiness.chron.com and e-commerce websites since 2007. He graduated from Georgia Tech with a Bachelor of Mechanical Engineering and received an MBA from Columbia University.