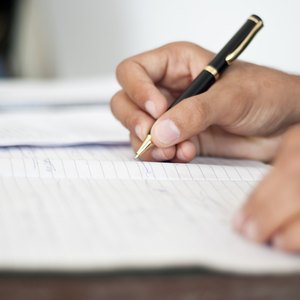 •••
triloks/iStock/Getty Images
Did you know that 57 percent of the American population carries a medical bill of at least $1,000? And yet, 91.4 percent of people have some kind of medical insurance. So, imagine how huge your medical bills could be if you did not have any coverage at all.
Before you cancel Kaiser insurance coverage, you need to understand the medical expense statistics on the ground. You don't want to end up joining the 66.5 percent of people who declared bankruptcy due to medical expenses. Therefore, you need to carefully consider your reasons before you begin the cancellation process.
When Should You Cancel Your Insurance Coverage?
Below are some reasons for canceling your insurance coverage.
If you feel you are paying a lot of money for health insurance, you could cancel it and find something more affordable. Currently, the average cost of health insurance coverage is ​$7,739​ per person or ​$22,221​ per family. So, you can use those numbers as a guide to find something else.
If you are paying health insurance premiums that don't provide good value for the money, you may be able to find a better deal somewhere, even if what you pay now is within an acceptable range.
When you make changes to your business, which necessitates a new type of insurance coverage, you may wish to cancel your existing coverage.
If you move to a different state and your health insurer does not provide coverage, you can cancel your insurance and find a service provider closer to home. For example, Kaiser provides coverage to ​eight ​states, which include California, Oregon, Washington, Georgia, Colorado, Hawaii, Virginia and Maryland. Therefore, if you transfer to other states not on this list, you likely have no choice but to cancel Kaiser insurance coverage.
When you move to a different part of the state and can no longer access an in-network primary care provider you like, you may need to change your insurance company.
If you want to combine separate insurance policies into one better one, you can cancel your existing coverage and get a different one from the same company or with a different health insurer.
How to Cancel Kaiser Insurance Coverage
You can cancel your insurance during the open enrollment period or when you quit your job or get fired.
Below are tips on canceling Kaiser insurance coverage.
You can download the Kaiser insurance cancellation form, which is usually available online, print and complete it and present it to your workplace supervisor. This approach works well if you got your health insurance through your employer.
You can opt to cancel your coverage by phone. In that case, you will call ​1-800-464-4000​ (TTY 711). Request for instructions on canceling your coverage and follow them. And ensure you ask for a confirmation email.
You can create an account on the Kaiser Permanente website or log in to your existing one. Find your way to your region, select the membership section and cancel your coverage.
If you want to change your Kaiser insurance to something else, use the contact information available on the website to contact the right parties who will guide you on the health plan changes.
It would be best to research and find a good health insurer first before you cancel your Kaiser insurance coverage. That way, there will not be any point in time when you are not covered by some kind of insurance. And if you or your loved ones get sick or involved in an accident, you won't incur unmanageable medical debts.
References
Writer Bio
I hold a BS in Computer Science and have been a freelance writer since 2011. When I am not writing, I enjoy reading, watching cooking and lifestyle shows, and fantasizing about world travels.