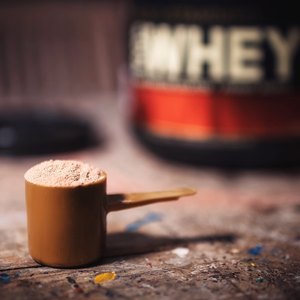 •••
Jordan Beal / EyeEm/EyeEm/GettyImages
EBT, also known as electronic benefits transfer, is a government-sponsored program designed to provide low-income households with the ability to purchase food. Formerly referred to as food stamps, through the Supplemental Nutrition Assistance Program (SNAP), EBT uses a card similar to a debit card to enable program participants to buy eligible items.
Understand the Basics
EBT benefits are redeemed at the checkout counter. The EBT card is swiped and the cost of eligible food items is deducted from the participant's monthly benefits. Aside from hot foods, nearly any type of food product (including seeds for planting) can be purchased using EBT.
Know the Limitations
In order to prevent abuse of EBT benefits, many items cannot be purchased with EBT benefits. These include alcohol, vitamins and medicines, tobacco and household items. Because protein powder often falls into the category of supplements, it can often not be purchased.
Read the Product Label
Check out the product label on the back of protein powders to determine if they can be purchased with EBT. If the label head reads "Supplement Facts," it is considered a supplement and cannot be purchased using EBT. If the label head reads "Nutritional Facts," then the protein powder is classified as a food, and EBT benefits can be used to purchase the product.
Consider Protein Bars and Shakes
Although your EBT may not cover protein powder, it may cover protein bars or shakes, which can give you a similar benefit. Although many protein bars and shakes may be labeled as supplements, you'll find that like powder, bars and shakes may be covered if they have "nutritional facts" on the bar.
Look for Protein Powder Alternatives
Since protein powder can be quite expensive, if EBT doesn't cover it, it might be worth looking into some affordable alternatives. Keep boiled eggs on hand to keep your energy up for your workouts. EBT will cover them and each dollar will stretch much further. Peanut butter is always a great source of protein and one jar will last for weeks. Put a little on a stalk of celery and you'll have an EBT-covered mid-afternoon pick-me-up whenever you need it.
Make Your Own Protein Shakes
If you want your protein shake covered by EBT, there's always the do-it-yourself option. With some fruit, seasonings and milk, you can make your own shakes. All you'll need is a blender and hand mixer. You'll also get the benefit of all-natural ingredients while boosting your energy.
Clip Coupons
Although it's not a complete substitute for EBT coverage, you can often find coupons for supplements, as well as finding them on sale. You may also be able to get meal replacement shakes like Ensure or Slim-Fast covered by EBT, so check on those, as well. If not, coupons for those items may help offset the extra expense.
References
Writer Bio
Based in Athens, Ga., Sophie Watson began freelance work in 2010 as an independent contractor. She writes for various websites, covering subjects including health, fashion, interior design, parenting and home repair. Watson is currently pursuing a bachelor's degree in accounting from the University of Phoenix.