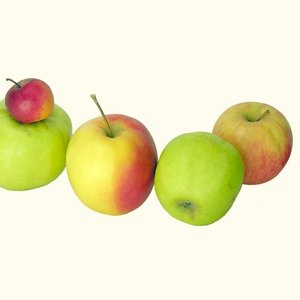 Food stamps are for families who would otherwise struggle to buy healthy food on their own. The program, administered by states using funding and guidelines from the federal government, aims to help low-income families avoid the physical ailments and maladies that can stem from malnourishment. The program's vision is that a healthy diet should not be out of reach for anyone in the United States.
Mission
Responsibility for establishing food stamp rules and regulations falls to the Food and Nutrition Service, part of the U.S. Department of Agriculture. FNS in 2008 changed the name of the Food Stamp Program to the Supplemental Nutrition Assistance Program in what it said reflected its objective of providing food assistance and nutrition education to help recipients achieve a healthier lifestyle and financial self-sufficiency. FNS encourages, but does not require, state agencies to provide nutrition education to SNAP recipients to help them make good food choices with their benefits.
Considerations
Food stamps are a buffer not just for individual households during tough financial times, but for entire communities and even the larger economy, according to the Center on Budget and Policy Priorities. Food stamps act as an effective stimulus by funneling money into the economy quickly, since recipients spend all or most of their food allowances. Without food stamps, according to the CBPP, less money would go to stores and other retail outlets, which could have a detrimental effect on the entire local economy.
Rules
The rules for food-stamp purchases, as established by the FNS, ensure that recipients use their benefits to buy food for the family. Off-limits purchases include cigarettes, alcoholic beverages, hot food for eating in the store, and non-food products, except for plants and seeds that can grow into food. Recipients use an electronic benefits transfer card, which resembles an ATM card, to pay for their groceries, and state agencies can monitor electronic records to ensure that families are not violating rules with their purchases.
Requirements
Unemployed food stamp recipients must make a viable search for a job. This requirement fits into the program's mission to ultimately help food stamp recipients become self sufficient. With certain exceptions -- such as students and disabled people -- all adults ages 16 to 60 must register for work as a condition of receiving food stamps. They must accept suitable job offers and, until finding work, participate in a job training programs if directed by their local benefits office. Adults with no dependents may receive food stamps for only three months in a 36-month stretch if they do not find employment or participate in an approved training program or workfare.
References
Writer Bio
Jeffrey Nichols has been writing and editing since 1997. His work has appeared in the "Manassas (Va.) Journal Messenger" as well as daily publications in Pennsylvania and Illinois, covering sports, recreation, health and fitness, along with business and finance. He has a Bachelor of Arts degree and enjoys writing everything from practical articles to fiction.