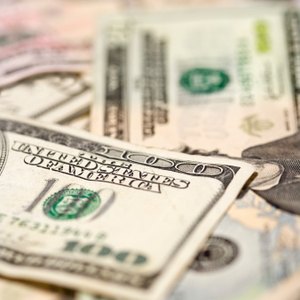 •••
Thinkstock/Comstock/Getty Images
If you're looking for ways to save money, you're not alone. According to NCH Marketing Services, coupon usage in 2010 was 37 percent higher than in the years before the recession. Coupons are one way to help keep more money in your pocket, and the Internet makes finding great deals easier than ever. If you know where to look, high-dollar amount manufacturer's coupons are a great way to stretch your shopping dollar.
Open your local newspaper. Often the old way is still the best way, and you may find that your local paper (especially the Sunday editions) contains a bounty of coupons. Manufacturers often place high-dollar coupons in these newspapers hoping to lure customers over to their brand.
Check the websites of your favorite brands. Most major manufacturers have a section for deals or coupons to reward customers. Many times these coupons are for high-dollar amounts, or even for free products.
Write to companies. Whether via e-mail or traditional snail-mail, manufacturers love hearing from their customers. Send a letter explaining what you like about their product, what you'd like to see more of or with constructive criticism. Oftentimes, you will receive high-value coupons, coupons for free products, and sometimes, a manufacturer will actually send you free products. Sometimes it helps to be direct. If you would like to try a product, but the price is a hindrance, write and ask if there are any coupons that could help you make the purchase.
Read blogs. If you are trying to save money as well as time, blogs geared toward saving money are a great way to get access to many high-dollar coupons at once. Many of these blogs allow you to subscribe to them, so you can be alerted via e-mail when your favorite coupons are available.
References
Writer Bio
Marguerite Madison has been writing and editing professionally for over a decade for clients ranging from medical education companies to clothing designers. Marguerite has written blogs, restaurant reviews, press releases and short fiction. She holds a Bachelor of Arts in English from Rutgers University.