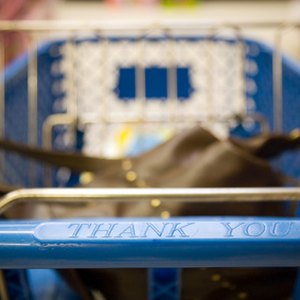 The Georgia Supplemental Nutrition Assistance Program (SNAP) is the state's food stamp program that is open to households consisting of one person, a family or several unrelated individuals who purchase and prepare foods together. People who are approved for SNAP benefits receive an Electronic Benefits Transfer (EBT) card that works much like an ordinary debit card. Your Georgia EBT number can only be used to purchase eligible food items at approved grocery stores.
As long as you're eligible, your Georgia EBT balance is automatically reloaded each month. When determining your eligibility for GA food stamps, factors like your income, access to resources and household size will determine the monthly Georgia EBT balance you receive as part of your SNAP benefit.
How Do I Get Approved for Food Stamps in Georgia?
If you'd like to apply for food stamps in Georgia, you can download, complete and mail an application that can be obtained on the state's Department of Human Services website. You can also create an account online to complete a digital application. Once you submit an application to receive a Georgia EBT number through the SNAP program, a member of your household will need to participate in a phone interview with a case manager from the Georgia Division of Family and Children Services (DFCS). This is a fairly simple process that only requires you to answer a few basic questions regarding your household.
How Long Does It Take for a Georgia EBT Card to Come in the Mail?
It typically takes ​five to seven days​ for your card with your Georgia EBT number to arrive in the mail once your application has been approved. The first thing you'll need to do once your card arrives is to select a four-digit PIN (Personal Identification Number). You will need to have a pin in order to use your card for the first time.
To activate your Georgia EBT number PIN, call the customer service number that is printed on your card. Always keep your PIN private the same way you would guard a PIN for a debit or ATM card. If you forget your PIN, you'll need to call customer service to be assigned a new PIN.
How to Check a Georgia EBT Balance Without a Card Number
The best way to check your balance if you don't have your Georgia EBT number in front of you is by logging into the Connect EBT website. It's a good idea to create an account as soon as you receive your card in the mail because you need to supply your Georgia EBT number in order to create an account. Once you've created your account, you will just need your user ID and password to be able to access all of your GA food stamp balance number account information.
If you're looking for a GA food stamp balance number to call to check your current balance, you can use Georgia's EBT customer service number at ​1-888-421-3281​.
How Do I Get a Replacement EBT Card?
If your EBT card is lost or stolen, contact customer service right away at ​1-888-421-3281​ to have a replacement card issued. SNAP will protect your benefits as soon as you call in your report. In addition, the existing GA food stamp balance number will be transferred to your new card.
What Is the 1-800 Number for Food Stamps?
The nationwide SNAP Toll-Free Information Number is ​1-800-221-5689​. To contact a SNAP office specifically in Georgia, you can call the toll-free customer contact number at ​1-877-423-4746​. The Georgia Gateway for SNAP is a portal that state residents can use to apply for benefits by setting up an account.
References
Resources
Tips
If you lose your EBT card, you can get a replacement card by calling (888) 421-3281. You will need to provide the EBT representative with your Social Security number and date of birth when calling.
Writer Bio
Adam Luehrs is a writer during the day and a voracious reader at night. He focuses mostly on finance writing and has a passion for real estate, credit card deals, and investing.