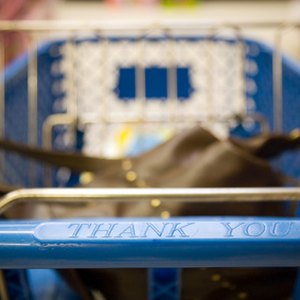 The Georgia Supplemental Nutrition Assistance Program (SNAP) is the state's food stamp program that is open to low-income households that may consist of one person, a family or several unrelated individuals who purchase and prepare food together. People who are approved for SNAP benefits receive an Electronic Benefits Transfer (EBT) card.
The EBT card looks like an ordinary debit card and works like Georgia food stamps. Your Georgia EBT number can only be used to purchase eligible food items online and in-person through participating grocery stores featuring the EBT or Quest sign, such as Walmart or Amazon. The Georgia Gateway.GA.gov website is a useful resource if you need multiple types of social assistance, including SNAP, Medicaid, WIC or TANF.
How to Get a Georgia EBT Card
You can apply online in Georgia for an EBT card number by creating an EBT account and submitting a digital application. You can also complete a paper application that can either be mailed or dropped off at the Georgia Division of Family and Children Services (DFCS). Both application options are publicly accessible on the Georgia Department of Human Services (DHS) website. A member of your household will then be interviewed over the phone by a case manager from DFCS. This process involves answering basic questions about your household.
You can access Georgia SNAP benefits after your application has been approved. It typically takes ‌five‌ to ‌seven‌ ‌days‌ for the issuance of your card, which will arrive in the mail. The first thing you will need to do to access your food stamp benefits is to activate your card. You will need to select a ‌four-digit‌ PIN (Personal Identification Number). The PIN is required to use your card for the first time.
Checking a Georgia EBT Card Balance
Your Georgia EBT balance will automatically reload monthly while you are eligible for SNAP benefits. The amount of that monthly balance will depend on eligibility factors like your income, access to resources and household size. You can use Georgia's EBT customer service number, ‌1-888-421-3281‌, to check your current balance.
Perhaps, the quickest way to check your balance is by using the Connect EBT website or mobile app. It's a good idea to create an account as soon as you receive your card in the mail. You will have to supply your Georgia EBT number to create the account. Once you've created your user account, you can log into the account to access your Georgia food stamp account information and available balance.
Can I Replace a SNAP Card?
Yes, if your EBT card is lost or stolen, you can have it replaced. EBT cardholders should immediately contact the customer service phone number at ‌1-888-421-3281‌ to have a replacement card issued. SNAP will protect your benefits as soon as you report the missing card. Your lost EBT card will be deactivated and unusable. Your available food stamp balance will then be transferred to your new card.
A replacement card will arrive by mail in ‌four‌ to ‌nine days‌. After you receive your card, you will need to activate your Georgia EBT number PIN. Always keep your PIN private in the same way that you would guard a PIN for a debit or ATM card. If you forget your PIN, you'll need to call customer service to be assigned a new PIN.
For additional information, the nationwide SNAP Toll-Free Information Number is ‌1-800-221-5689‌. To contact a SNAP office within Georgia, you can call the toll-free customer contact hotline at ‌1-877-423-4746‌. State residents can also go online to review FAQs and related information on SNAP through Gateway.GA.gov.
References
Tips
If you lose your EBT card, you can get a replacement card by calling (888) 421-3281. You will need to provide the EBT representative with your Social Security number and date of birth when calling.
Writer Bio
Hashaw Elkins is a financial services and tax professional, as well as a project management consultant. She has led projects across multiple industries and sectors, ranging from the Fortune Global 500 to international nongovernmental organizations. Hashaw holds an MBA in Real Estate and an MSci in Project Management. She is further certified in organizational change management, diversity management, and cross-cultural mediation.