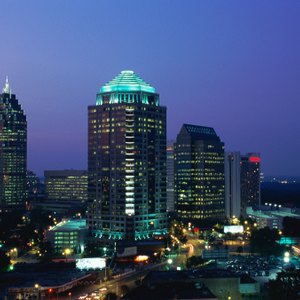 •••
Stockbyte/Stockbyte/Getty Images
Despite the pandemic, the Georgia real estate market is doing pretty well. Median home sale prices have increased by ​17 percent​ while monthly inventory supplies have been reduced by 30 percent. So, it is worth considering the sector if you are looking for investment and business opportunities.
However, investing in the real estate market may be difficult if you don't have enough money or experience. That said, you also have the option of becoming a property manager. It is a great option even when you are uninterested in the investment aspect of real estate.
But is being a property manager a good career? Yes, it is. So, it helps to understand what the job entails, its licensing requirements and the benefits it offers you.
Property Manager Job Description
Property managers usually work on behalf of property owners to help operate their investments. They are in charge of activities, such as tenant screening, rent collection, maintaining the property, keeping investment property records like lease agreements, etc.
So, you may want to learn how to become a property management company to truly understand what operating a real estate investment portfolio feels like. Becoming a property manager is an excellent way of learning what is involved in managing residential and nonresidential properties so you can use the experience later on if you choose to buy your own investment properties.
The property manager salary varies. In Georgia, property managers usually earn a base salary of ​$44,981​ on average. But you can make much more or less, depending on how much work you put into managing other people's properties and the size of your portfolio.
But can anyone become a property manager in Georgia? Yes, you can. However, without a license, the scope of what you can do will be very limited.
How to Become a Property Manager in Georgia
Property management requirements by state tend to vary. In Georgia, you need a property manager license of some sort to enjoy a good career. And to obtain the basic real estate salesperson license, you must meet the set criteria.
You must have a GED or high school diploma.
You must be 18 years or older.
You must have a valid Social Security Number (SSN).
You must complete the mandatory pre-license course hours, which currently stand at ​75 hours​. However, you can only study at institutions approved by the Georgia Real Estate Commission. But if you prefer being a community association manager, you only have to complete ​25 hours​ of a pre-license course.
You must pass a background check and obtain a Georgia Criminal Information Center (GCIC) report. The sheriff's office or police station in your locale can provide you with one for a fee.
You must apply for registration to the Georgia Real Estate Commission with proof of course completion, the supporting documents and proof of payment of the application fee.
You must undertake a real estate salesperson examination and pass it.
You should join a Georgia brokerage that will sponsor your license.
Also, you must be prepared to learn continuously about the ins and outs of the real estate market in Georgia. In the first year, you will be required to undertake ​25 hours​ of post-license courses. And afterward, you must complete ​36 hours​ of continuing education every ​four years​. If you don't fulfill these post-license requirements, your license will not remain valid for long.
Types of Property Management Company Licenses
Below are the common types of property management company licenses.
Real estate broker's license
Real estate associate broker's license
Real estate salesperson's license
Community association manager's license
Being a real estate broker or associate broker gives you plenty of leeway when managing properties in Georgia. However, you must meet the strict criteria. Below are some of them.
You must meet the minimum age requirement of 21 years.
You must be a resident of the state.
You must have held your salesperson license for at least ​three years​.
You must have undertaken an additional ​60 hours​ of Georgia broker pre-licensing education in an institution approved by the Georgia Real Estate Commission.
Submit a background check report.
Apply for registration by the Georgia Real Estate Commission and apply the proof of fee and supporting documents.
You must pass the final exam of the course and also the Georgia Real Estate Broker Exam.
If you don't want to jump through the hoops to get a license, you can only become a property manager by buying your own investment properties and managing them yourself.
References
Writer Bio
I hold a BS in Computer Science and have been a freelance writer since 2011. When I am not writing, I enjoy reading, watching cooking and lifestyle shows, and fantasizing about world travels.