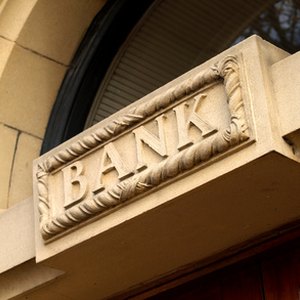 Many establishments require employees to utilize direct deposits for paychecks, but there are a number of companies that still use paper check systems. Then there's the $20 check grandma sends you every birthday or rebate checks from the latest savings at your local hardware store that need to be cashed. All of these checks must be deposited into your bank account if you want to turn them into cash.
At the bank
Collect all the checks or cash you want to deposit.
Fill in the bank account number if needed on the deposit slip as well as the account holder's name and the full date (month, date and year) that the deposit is being completed.
List the cash being deposited in the appropriate spot on the deposit slip. List each check being deposited separately under the cash.
Add the total amount of each item and write the total in the box labeled "total amount."
Sign the back of each check for endorsement.
Visit the bank and deposit the money into your account.
ATM
Insert your debit card into the ATM (automated teller machine) at your bank.
Enter your language preference, pin number and select the account into which you wish to deposit the money.
Select deposit on the screen and take the envelope that pops out of the machine. Fill out the envelope (name, date, amount deposited) and make sure every check is endorsed. Put all checks and cash into the envelope. Some banks no longer use envelopes, but instead ask you to simply deposit your checks and cash into the slots.
Slide the envelope into the deposit slot. Enter the amount being deposited on the screen with the pin pad.
Take your card once it ejects, and your deposit is complete. If you have chosen to receive a printed receipt of your deposit, take it from the slot.