How To Get a Copy of a Cell Phone Bill
by Etch Tabor ; Updated July 27, 2017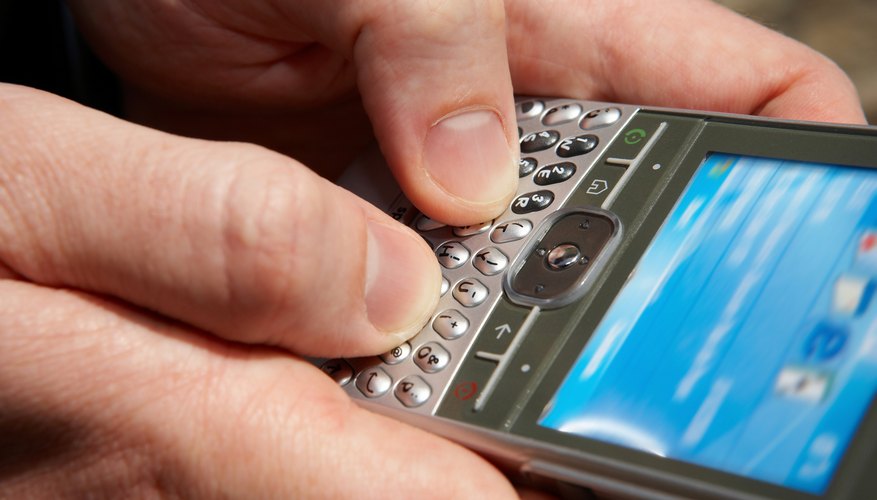 Items you will need
Phone
Personal information or cell phone account number
If you are one of the millions of people who own a cell phone, then you know how important it is to pay your cell phone bill regularly. Not paying a cell phone bill on time can result in a termination of your service. If you are not receiving a cell phone bill in the mail, you may be receiving one in you your email inbox. This is called a paperless statement. If you are unsure if you have received your bill, whether in the mail or electronically, you can request a copy of your bill from your cell phone provider.
Step 1
Find your cell phone provider's corporate phone number. You can do this by either looking in the phone book, or you can visit the corporate website. For example, if you use AT&T, you can visit http://www.wireless.att.com.
Step 2
Call the number. You can call on a land line, your cell phone or another cell phone.
Step 3
Tell the customer service operator that you wish to speak to billing. If an automated operator picks up, select the "Billing" selection.
Step 4
Tell the billing customer service operator that you would like to request a copy of your cell phone bill. If you reach another automated operator, select the "Request a Copy of My Bill" selection.
Step 5
Provide the billing customer service operator or automated operator with your personal information. Although different cell phone company policies are different, you will likely have to provide your name and account number or the last four digits of your Social Security number. Your account number will either be your phone number including your area code or another number listed on your previous bill.
Step 6
Confirm your mailing address with the billing customer service representative. This is especially important if you have had a recent change of address.
Tips
Some cell phone providers allow you to request a copy of your bill online. To do this, you will have to register on your provider's website. There will often be an option either under "Support," "Billing" or "My Account" that will allow you to request a copy of your bill to be sent either via mail or electronically.
References
Photo Credits
Jupiterimages/Photos.com/Getty Images