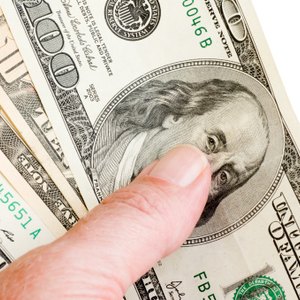 •••
Robert Kirk/Photodisc/Getty Images
Believe it or not, people leave behind billions of dollars in unclaimed funds. Perhaps they change addresses and forget about a bank account in the old neighborhood, switch jobs and lose track of a retirement account or leave cash sitting too long in a safe deposit box. Banks, insurance companies and other businesses hold on to unclaimed money for a while, but eventually, turn forgotten funds over the state. Read on to learn how to find unclaimed money in California.
Unclaimed California Property Claim Basics
Unclaimed money can arise from multiple sources, some of them surprising. The Office of the Controller in California notes that funds that have sat for a period of time with no activity are turned over to the controller's office for subsequent management. The money and other types of property can include:
Bank accounts
Stocks
Bonds
Uncashed checks
Insurance benefits
Unpaid wages
Safe deposit box contents
Even something as ordinary as a refund for an unused service can result in a transfer of unclaimed funds to the state.
Seeking State of California Unclaimed Funds
The process for doing a California unclaimed money search is relatively straightforward. At the Unclaimed Property Search site for the state, click the button for the type of search you wish to conduct, which can be either:
Individual owner search (by name)
Business Name search
Property ID search (the identification number of a specific claim)
Enter the information in the search fields. Note that some fields are required (as indicated by an asterisk) while others are not. In searching by name, for instance, a surname is required, while other information like a first name or address is optional.
Continuing Your Online Search
Your search will quickly produce a list of all unclaimed property held by the state that meets your search criteria. A "P" code in the Type column indicates property that is in possession of the state, while other codes indicate property that is still held at the original source but is slated to be handed over to the controller's office.
You can click on the ID Number of an individual search result to get further details on it, often including the amount being held.
Claiming Your Unclaimed Money
Click on the "Claim This Property" button in order to begin the process of filing a claim with the state.
You have to be the person in question in order to file a legitimate claim or the legal representative of the person. This can be an heir of an individual or, for business property, a representative of the business.
Fill in the requested information and submit the form online. If you run into problems or have questions about filing a claim for unclaimed property, you can contact the California Controller's office at (800) 992-4647.
Looking in Other States
Even if you never lived in California, it's possible for you to have unclaimed funds in the state if your finances were held by a bank or other business in the state. Conversely, even if you've lived all your life in California, you may have unclaimed funds waiting for you in other states.
A convenient way to check for funds in many (but not all) states is to visit the website, MissingMoney.com, a service offered by the National Association of Unclaimed Property Administrators (NAUPA). The site works in cooperation with state governments in the U.S. as well as provincial governments in Canada to coordinate a one-stop-shopping type of lookup service.
As with individual state sites, you can search on your name and uncover unclaimed properties from across the U.S. and Canada. MissingMoney also links to the online options for filing a claim, when available, or to instructions for making a claim when online filing is not an option.
References
Writer Bio
David Sarokin is a well-known Internet specialist with publications in a wide variety of business topics, from the best uses of information technology to the steps for incorporating your business. He is the author of The Corporation, Its History and Future (Cambridge Scholars, 2020) on the role of big business in the modern world, and Missed Information (MIT Press, 2016), detailing how our social systems like health care, finance and government can be improved with better quality information.