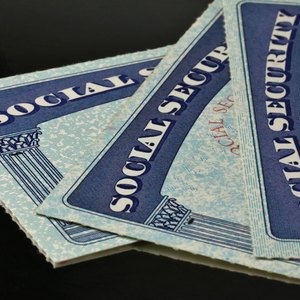 •••
Douglas Sacha/Moment/GettyImages
The state could be holding onto hundreds or thousands of dollars that belong to you. If the issuer couldn't find you, the money is often sent to the state for safekeeping. Each state keeps lost money through a different office, but once you've found the appropriate office, claiming lost funds only requires a few steps. To make a claim for the funds, you will need to provide proof of your Social Security number, along with additional documentation. To search for lost money, you can start with just your name.
Using your Social Security number, you can begin to check for misplaced funds by visiting the website of your state's treasurer, comptroller and controller. Additional resources provided by the U.S. government are also available if these searches do not satisfy your needs.
Getting Started With Your Queries
Go to the state's comptroller, controller or treasurer's office online. The exact office that handles unclaimed money differs from state to state. If you have lived in several different states, start with the office in the state that you lived in when the money was lost, or just search through all the states where you've lived. Enter your first name, last name, middle initial if you have one and city you lived in when the funds were lost, into the corresponding fields.
Some websites only require that you enter your name, but it can help narrow down your search if you enter more information, particularly if you have a more common name. Click the search option. Search the list of results. Depending on how common your name is, the search may return several results. Find the one that matches your information and click on it.
Reviewing Available Results
Review the information for the unclaimed funds – the full name of the owner, the reported address, type of property, amount of property and who the funds were issued by – to verify if this lost money belongs to you. Write down the "Property ID" and other claim information: owner, address, type of property, amount and issuer.
Completing the Appropriate Paperwork
Complete the claim form. This form is often available for download on the controller, comptroller or treasurer's website (or you can call the office and request the claim form by mail). Enter your full name, Social Security number, current mailing address, phone number and claim information into the corresponding fields. Sign the claim form in the presence of a public notary, if required. Some states only require that the form is notarized if the total claim is over a specific amount. Other states will even allow you to complete and submit the claim form online, free of charge and without the added step of finding a notary.
Copy your state-issued driver's license, Social Security card, a document such as a lease, tax return or bill proving that you live or lived at that address, as well as a copy that proves guardianship or custody if claiming on behalf of a minor, such as a birth certificate or guardianship letter
Send the claim form and a copy of all required documentation to the state office. It could take up to six months to process and send the lost funds.
Other Resources For Unclaimed Money
Although your state's comptroller, controller and treasurer's office are excellent resources for researching unclaimed money, a variety of other options may also be available. Depending upon the specific interactions you have had with credit unions, banks, tax agencies and other financial institutions, you may need to extend your search well beyond the three agencies discussed here. A more extended list of possible queries can be found on USA.gov's website.
References
Writer Bio
Ryan Cockerham is a nationally recognized author specializing in all things innovation, business and creativity. His work has served the business, nonprofit and political community. Ryan's work has been featured at Zacks Investment Research, SFGate Home Guides, Bloomberg, HuffPost and more.