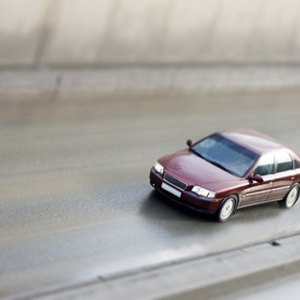 •••
luxury car - model toy car image by alma_sacra from Fotolia.com
With new car costs averaging ​$47,000​ and used ones as much as ​$28,000​, owning a vehicle may become an impossible dream if you have a low income. Therefore, if you need a vehicle to commute to work or transport a loved one from one point to another, you need to think outside the box. And one option you should explore is a car grant.
Enrolling in a low-income car program is an excellent way to get a vehicle you need for free or at a subsidized rate. Also, you may be able to access repairs and maintenance services without having to strain yourself financially. Below are car grant programs you should explore and take advantage of if you are eligible.
Car Down Payment Assistance Programs
Typically, you may be required to pay anywhere from ​11 to 20 percent​ of the car's value as a down payment. Since the prices of both new and used cars are quite high, that means having at least ​$3,080​ for used cars and ​$5,170​ for new versions. So, a vehicle grant that covers car down payment costs would come in handy to enable you to leverage debt to pay for the remaining costs.
Currently, there is no national government car down payment assistance program similar to grants offered to home buyers in line with the Down Payment Assistance CARES Act. But different states and companies may offer their own version of such programs.
For example, California's Mission Bay Chevrolet, a veteran-owned dealership, offers a car down payment assistance program to eligible applicants struggling to obtain an auto loan down payment. A finance company or car manufacturer will work with the dealership to finance your down payment so you can get the vehicle you need.
Car Payment Reduction Programs
When the COVID-19 pandemic was doing its worst in 2020, many companies came up with their own COVID car down payment assistance programs. These were meant to provide Americans adversely affected by the pandemic with some relief as they struggled with job losses and auto loan payments.
Unfortunately, many of those programs are no longer available. But that doesn't mean you don't have other options.
The Vehicles for Change (VFC) program is one such option. The program enables low-income families in Maryland and Virginia to receive donated vehicles at very low interest rates if they are eligible and get selected.
But to be eligible, your VFC-affiliated agency caseworker must apply on your behalf. You must also have a verifiable job where you work for at least ​30 hours​ each week, be insurable, drug-free and without any other car in your household. In addition, you should be able to cover the costs of owning a car and have children if you are ​under 25 years old​.
If you are selected, you will receive a vehicle for which you will pa​y $90​ in monthly payments regardless of your credit history. And the car in question carries a ​6-month or 6,000-mile​ warranty.
You can also apply for a car grant via Ways to Work, which provides affordable auto loans of up to ​$8,000​ for qualified applicants who need to buy used cars or ​$1,000​ for those interested in paying for repairs for their existing cars.
The Working Cars for Working Families program is also an option worth considering. It has affiliates in most states where you can apply for a car and get one for free or at a low cost if you meet the set criteria. Its goal is to increase opportunities for working families.
Clean Energy Car Grants
It is also possible to get a car from grants revolving around clean energy vehicles. For example, California's Clean Vehicle Assistance Program, sponsored by California Climate Investments, provides such grants. If you qualify for the grant, you can use the funding, which will be given to the car dealer to purchase or lease a used or new hybrid or electric vehicle.
The buy-down grants are worth up to ​$5,000​ and give you access to cheaper financing opportunities with rates of eight percent or lower. Funding for eligible vehicle purchases includes ​$2,000​ for a Level 2 home charger installation.
Veteran Car Payment Assistance Programs
If you are in search of a veteran car down payment assistance, consider applying for the Cars4Heroes program. The program aims to enable veterans, first responders, active-duty military and their family members to get cars they may not afford on their own.
If you meet the eligibility criteria, you can apply for the car on your own. But you can also nominate a deserving person for a free car.
Vehicle Grants for Others
The Cars4Heroes program is an excellent program for carers of people with military backgrounds. But what if you are a civilian family? In that case, consider applying for 1-800-Charity cars.
The program helps struggling families get free cars if they are victims of domestic violence, medically needy, military families, the working poor and transitioning from public assistance. You can also apply if you are living in a transitional shelter or are a victim of a natural disaster.
References
Writer Bio
I hold a BS in Computer Science and have been a freelance writer since 2011. When I am not writing, I enjoy reading, watching cooking and lifestyle shows, and fantasizing about world travels.