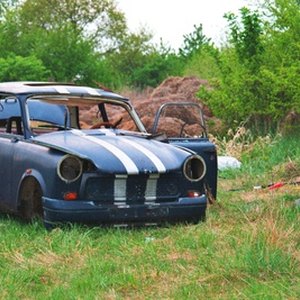 There are a number of companies nationwide that invite people to donate their unwanted used cars to charity in exchange for tax deductions. If you are in need of a car, you may be wondering how to go about receiving one of the vehicles that have been donated to charities. Unfortunately, receiving a car from charity is not as simple as it may seem because many of these donated vehicles are auctioned off and the proceeds are awarded to the charity in place of the car.However, with a some investigative work and a proven need, you may be able to get a car from a charity.
Research charities that give away cars. There are several in the United States, including Goodwill Industries and Salvation Army. Local charities and church charity organizations are normally a better bet for free cars because they have lower levels of demand and may actually keep a donated car or two around instead of selling it in order to fund a bigger project.
Document your need. While the different charities have different methods of applying for a free car, all of them will expect you to be able to establish why you need and deserve a free car more than the next person applying does. You can expect to have to provide information about your income, family situation, medical concerns and any other pertinent background information that might influence the charity's decision.
Wait patiently for the decision and react appropriately when you recieve it. It may be difficult to have patience, but these types of donations often take weeks, even months to occur. Some organizations, such as the Goodwill's Wheels for Work program, require recipients to take financial management classes and have a clean driving record. You may also be required to get insurance for the car before it is officially given to you. If you are not given a car, you may want to try a different charity.
Free, donated cars should not be expected to be attractive or high quality. These are typically vehicles that run well enough to go from point A to point B, but may need repairs.
References
Writer Bio
Jen Davis has been writing since 2004. She has served as a newspaper reporter and her freelance articles have appeared in magazines such as "Horses Incorporated," "The Paisley Pony" and "Alabama Living." Davis earned her Bachelor of Arts in communication with a concentration in journalism from Berry College in Rome, Ga.