How Can I See if My E-Filed Tax Return Was Received?
by Gregory Hamel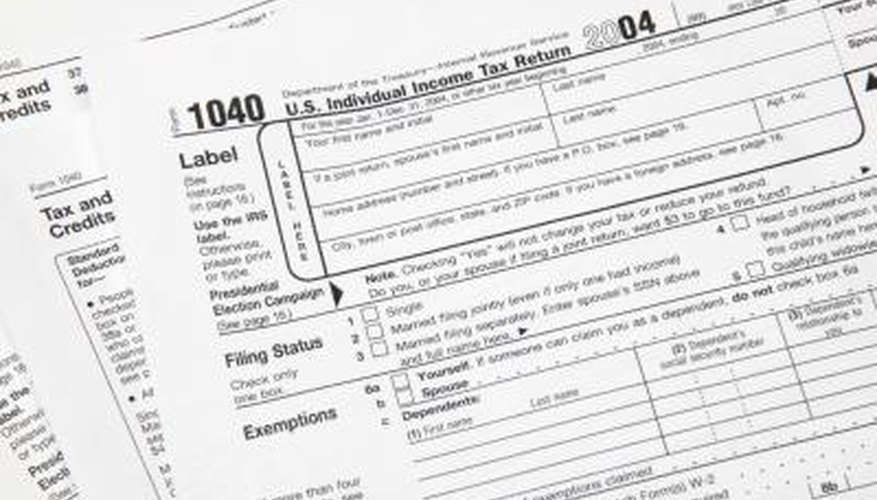 When it comes to filing a tax return, the Internal Revenue Service gives you two methods to submit your completed tax forms: paper filing and e-filing. If you choose to e-file, you send digital tax forms to the IRS over the Internet instead of printing out paper forms and mailing them in. It may seem less secure to send important financial data over the Internet than to send in hard forms, but the IRS considers e-filing the safest and fastest way to submit a return. The IRS sends out electronic confirmations when it accepts e-filed tax returns so that you know you return was received.
Checking if a Return Was Received
Check your email 48 hours after submitting your e-filed tax return. The IRS will send an email to the address you provided when you filled out your return within two days of submission to verify that it has received your tax return. If you used a tax preparation service to complete your return, the confirmation may go to your tax professional. In this case, ask your tax professional whether he has received the confirmation after 48 hours. E-filed state returns may take longer than 48 hours to be accepted.
Use tools provided by your tax preparation service to check the status of your return. Some tax preparation services like TurboTax and H&R Block allow you to check the status of your return by entering basic information such as your Social Security number and zip code into a web form. If your return is listed as "pending," it means you e-filed the return successfully but the IRS hasn't yet accepted or rejected the return.
Correct and resubmit the return if it is not accepted the first time. When the IRS notifies you that the return has been received, it will either accept or reject the return. If it rejects the return, it will provide you details on why the return cannot be accepted. You must remedy any errors and then resubmit the return for it to be accepted.
Checking Your Refund's Status
Wait 72 hours after the IRS accepts your e-filed tax return.
Go to the IRS Refund Status web site
Enter your Social Security number, tax filing status and the amount of the tax refund shown on your return on the lines provided and click "Submit." The site will show you the current status of your tax refund.
Photo Credits
Creatas/Creatas/Getty Images