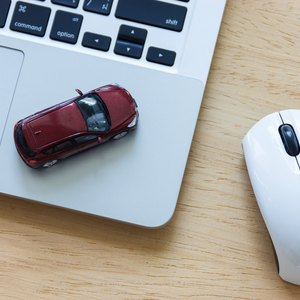 •••
MrJub/iStock/GettyImages
Since it was founded in 1999 by Craig Newmark, the Craigslist online marketplace has all but replaced newspaper classified ads as a way for people to buy, sell, and trade virtually any merchandise. But is it a good idea to buy a car on Craigslist?
From finding a used car on Craigslist to ensuring you stay safe throughout your search, read on to learn all you need to know about buying a car on Craigslist.
Finding Your Next Car on Craigslist
Locating a used car on Craigslist is as easy as knowing how to use the search function on the site. You can search through dealer listings, private seller listings or both. You can narrow your search to:
A specific make and/or model of vehicle
Cars produced after or before a specific year
A price minimum or maximum
Minimum and maximum mileage
You can perform a local search, or if you're looking for an incredible deal and don't mind traveling, expand the search parameters beyond your region.
You can opt to look only for cars that have an image displayed to avoid wasting your time scheduling an appointment to view a clunker. You can even seek out sellers willing to deliver the car.
If you know the specific vehicle you're looking for, you can set search parameters to include:
Number of cylinders
Vehicle condition (new – fair)
Type of drive (4WD, RWD, FWD)
Fuel (gas, diesel, hybrid, or electric)
Color
Size
Type of vehicle
Transmission (automatic or standard)
Buying From a Private Seller vs. a Dealership
Buying a car from a private seller involves risks and potential rewards. You may be able to get the vehicle you want at potential cost savings without the hassle (or hard sales) of working with a dealership.
However, Craigslist sellers can also haggle with the best of them, so you want to approach any deal knowing the Kelley Blue Book value of the vehicle and how much you're willing to pay. As with any car negotiation, you have to know when to walk away.
On the other hand, you can also find dealership cars listed on Craigslist. New and used car dealers place listings to entice would-be car buyers into their store. If you opt to buy a car through a dealership that you found on Craigslist, you enjoy all the benefits you normally have when shopping through a dealership:
A clean vehicle
In-house financing
Warranty coverage
Option to pay via credit card
In addition, if the car you set out to see doesn't meet your needs, you may find another car on the lot that you want to purchase, streamlining your car-buying adventure to one easy location. You may even decide you can afford to splurge on a new car or make the decision to lease when you take a look at what your local dealership has to offer.
Be aware that some used car dealers try to trick customers into thinking they're private individuals when selling a car. Ensure the name on the title matches the name on the seller's driver's license to avoid this scam.
Test Driving a Car You Find on Craigslist
If the car you find on Craigslist is sold by a dealer, it's easy to call the location and schedule an appointment for a test drive.
But if your dream car is available through a private seller, you want to take precautions during the test drive. First, make sure you meet the seller in a public place during the day, such as a well-lit parking lot. It's a good idea to tell a friend or loved one exactly where you're going and when you expect to be back. You might ask them to call or text you during the meeting to check on your safety. You could even bring someone along to go on the test drive with you
If the car rides well, you may want to schedule a second meeting where you bring a mechanic to inspect the car. The mechanic should check the fluids and evaluate the tires and brakes for signs of excessive wear.
Avoiding Car Scams on Craigslist
To avoid a scam when you buy a car on Craigslist, you should check into a few details about the car. Simply checking the search box that says "clean title" can help you avoid some of the con artists out there. A car sold without a title is a huge red flag that the vehicle could be stolen.
You should also ask to see the title – and verify the car's VIN against the title – before you proceed with a test drive. Additionally, ask for the seller's driver's license and match it against the title.
Run a vehicle history report to ensure the car has not been in any accidents or, if it has, that the seller disclosed the damage to you.
Finally, once you're ready to make your final purchase, meet at your bank to complete the transaction. Pay via a cashier's check, if the buyer will accept it. If you pay cash, make sure you have a bill of sale signed and notarized by someone at your bank.
Getting the Best Deal on a Craigslist Used Car
Private sellers may be easier to negotiate with than someone on a used car lot, simply because they have less experience. You may even get lucky and find a seller very eager to get rid of the car, perhaps because they need the cash for the down payment on a newer vehicle.
Before you make an offer, check the Kelley Blue Book to see the market value of the car in its reported condition. Do you agree with the seller's assessment that the car is in like-new condition, or does it only look to be in good shape? Inspect the vehicle for damage and wear that you're willing to live with but could help you drive down the price.
Ask for the vehicle maintenance records. Not everyone holds onto this paperwork. The lack of maintenance records could be a red flag that the car is not in good shape, or it could just mean the owner doesn't save paperwork. If you still feel comfortable with the purchase, the lack of maintenance records can be a negotiation point to pay less for the car.
Likewise, if the vehicle history report shows accidents, you can use that fact to negotiate a lower selling price.
As with buying a car from a dealership, doing your research, knowing how much you can afford, and being willing to walk away from a deal if the buyer won't meet your price can help you save money buying a used car.
Buying a used car on Craigslist is not for everyone. Some people love the car-buying experience at a dealership, especially if your local dealer provides friendly and personalized service. But you may find a great deal on Craigslist, especially if you're looking for an older vehicle.
References
Writer Bio
Dawn Allcot is a full-time freelance writer, content strategist, and founder of GeekTravelGuide.net, a travel, technology, and entertainment website. A seasoned finance writer, her work has appeared on Forbes, Bankrate, Lending Tree, Solvable, Moneycrashers, and many other personal finance sites, including the award-winning Chase News & Stories portal. With more than 20 years editorial experience, Dawn seeks to take complex concepts and simplify them for today's busy readers. Whether she is writing about taxes or technology, her goal is always to educate, inform, and entertain.