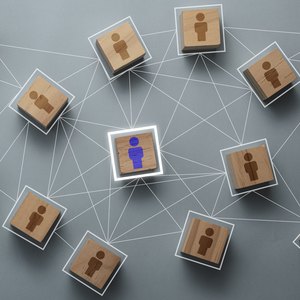 •••
Dilok Klaisataporn/iStock/GettyImages
Facebook indicates that one in three people on their social media platform use it to look for reviews and recommendations. Since you want them zooming in on your page or website and not someone else's, you can "boost" your Facebook page to reach users who haven't yet "liked" your page as well as those who have.
Facebook has provided an Ad Manager for years, but many users found it to be a bit complicated and cumbersome. So it launched "Promoted Posts" in 2012, a process that's since been renamed as "Boost Posts."
What Are Facebook Boosts?
You might think of a Facebook boost as something like hitting the afterburner switch on your turbojet. Presto – you've got more thrust. And boosts are almost that simple.
You can promote just a single post you've created, or you can boost your page. You can choose who you want to see your boost including people who have already liked your page, people who liked your page plus their friends or a whole new custom audience. Facebook will optimize your post for performance and user engagement such as shares, comments and likes.
The tool allows you to target certain users and demographics. While it's unlikely to be useful in tagging octogenarians with information about your surfing classes, it can target Generation Z users who live on the coast. You can gain exposure to users who may never have heard about you or your page before. Your post will appear as an ad on their Facebook news feeds.
Who Do Boosts Benefit?
Facebook boosts are a tool for businesses, the self-employed and freelancers whose purpose is to reach potential customers and clients. They provide a way for an online audience to engage with you and learn about what you do and what you can offer them. You do need a business page on Facebook to access this tool, and you must have business manager access to the page.
How to Boost Your Post
The process of creating a boost is just a matter of making a few decisions and clicking on the appropriate tab. Choose the post on your Facebook page that you want to circulate. You should see a button there that says "Boost Post." You'll then be asked what users you want to reach and how much you want to spend to do so. Finally, you'll tell Facebook how long you want your boost campaign to last. The page will tell you how many users you're likely to reach based on that information. Then click "Boost Now."
You're not limited to posts that already exist on your page. You can create a new one and click "boost" instead of clicking "publish."
Then, of course, you'll want to keep an eye on whether you're actually gaining anything from this effort. You can check "Facebook Insights" on your business page to gauge various metrics including how many users your post has reached, how many of them "liked" it and how many actually clicked on it. Then you can either clap happily or make adjustments to your post and/or your strategy.
Paying for a Boost
The pricing of Facebook boosts isn't prohibitively expensive. You can probably expect to spend from ​$50​ to ​$150​ on each campaign, depending on the target audience you've cited. It will logically cost more to set up a campaign that will reach more users and demographics.
You get to set a limit on how much you want to spend. The budget you create when you're boosting your post is the maximum you'll spend on your campaign. This part of your boost selection process includes first setting up an ad account with Facebook and then telling Facebook how you're going to pay them and in what currency.
You won't be charged any more than $50 dollars if you tell Facebook that that's all you want to spend when you boost your post. The budget you set is based on per-day billing. Your balance will whittle downward every 24 hours. You might not use up all of your per-day budget allotment. This might be the case if your target audience is very limited. Your boost will be cited as an ad on your bill.
Get the Most Out of Your Boosts
Maybe you're a freelance bookkeeper. Your boosted post says as much, but that post might be scanned over and passed by if you're not reaching a lot of users who aren't particularly looking for that type of service right now. As with any advertising, you need to grab their attention.
You can do this and get more out of your boost costs by including some sort of "what's new" information. Maybe it's a discount offered to new clients for a limited time. Or maybe you're willing to perform other tasks besides just payroll. Your post should give users a reason to click. You have to inspire them to learn more.
You might also increase your odds of success by selecting your boosted posts with care. Use those that already have a good many shares, likes and comments. You're effectively telling users that a lot of others really like the service or product you're providing.
Are Boosts Worth It?
Boosts are most likely not going to sustain your business in general, but they can be successful with one-and-done events. Maybe you're giving a surfing demonstration on July 6. You wouldn't want to commit to the cost of a long advertising campaign with this information. A brief one-week boost ahead of time might be just what you need, and get you the most for your money. And all the better if you're offering discounts to anyone who shows up that day – you've used your boost to offer click bait, too.
Boosts might not be worth it for more complicated products and services such as those that would appeal to more than one demographic. Facebook isn't set up to allow you to choose two or more "interested in" filters. You're probably throwing away your money if just one demographic doesn't represent a healthy chunk of your income.
Boosts might not be worth it if your target audience is comprised mostly of smartphone users and your page or post requires more than a click or tap to navigate. Users might move on rather than be bothered with that effort. And, of course, your money is wasted if your boost efforts aren't producing leads. You're not going to make money just because someone clicks on your post – which is the stat that Facebook measures as a barometer for your "success."
Your Other Option
Facebook's Ad Manager offers numerous more choices and options for promoting your business or services. It's more intricate so you can narrow down your advertising goals to a greater extent. You can achieve app installations, post videos and take purchase orders with a Facebook ad – and, yes, you can track lead generation. Facebook ads allow you to decide where you want your post to be placed, whereas you're limited to news feeds with boosts. And you'll have more targeting options.
But all these extras come with additional cost and time spent in getting that ad out there. And time is money, too. Facebook boosts' edge boils down to its simplicity. It may not be right for more complicated campaigns.
References
Writer Bio
Beverly Bird has been writing professionally for over 30 years. She is also a paralegal, specializing in areas of personal finance, bankruptcy and estate law. She writes as the tax expert for The Balance.