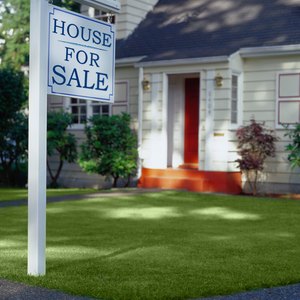 •••
Ryan McVay/Photodisc/Getty Images
When it comes to selling your home online, words matter. Attractive, cleverly staged photos may make your house look appealing, but serious online buyers will read between the pictures too. With about 90 percent of homebuyers starting their new home search online, you must craft the words of your ad to make it stand out from the pack. Use three main pieces -- a headline, body, and call to action -- to make your ad a success.
Research which buyers are most likely to purchase your house. For example, if your home is small and you're moving into a larger house to accommodate a growing family, your old home may appeal to first-time homebuyers or small families. Make a list of these potential buyers to understand your market.
List potential titles that begin with a bang. Starting your online ad with an eye-catching headline is a surefire way to create a memorable impression. Don't mislead or exaggerate, but determine what aspect of your house is most likely to appeal to your target buyers. If your market is the first-time buyer, write a headline that is sure to grab their attention: "Make Your First Time Memorable," for example.
Write the body of the ad. This may seem difficult -- especially if you don't like to write -- but here are some tips that will keep you on the right track. First, add the basic information, including location, square footage, number of beds and baths, and amenities that appeal to your market. Keep your ad direct and to the point, -- don't try to list every conceivable feature.
Pull the trigger on readers' emotions in your ad's body. Using the right words can entice your prospective buyers. Make your copy trigger images of cozy creature comforts, luxurious upgrades or whatever will appeal to your target market. That said, don't overdo it with flowery language or too-long descriptions.
Call your readers to action. After the headline and the body, this is the last piece of your successful online ad -- where you urge your potential buyers to get in touch with you so that they can see your home. Examples of this might be "Priced to Sell" or "Won't Last Long" -- something that creates a sense of urgency in your target market to contact you before someone else does.
Connect with potential buyers. Your successful online ads must provide obvious and easy ways to reach you. Don't use an e-mail address that you never check, for example. If possible, include multiple methods of contacting you, such as an e-mail address and a phone number.