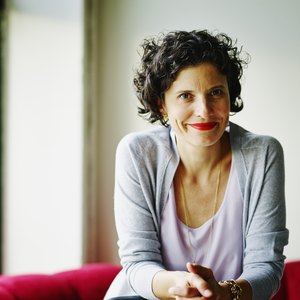 •••
Thomas Barwick/Stone/GettyImages
The U.S. Small Business Administration (SBA) was established with the mandate to assist small businesses with succeeding and growing. Whether you're a startup or already established, the SBA has resources that can help you grow your business. Understanding some of those resources can help you determine your eligibility.
SBA Provides Tools to Launch New Businesses
You've been inspired to start your business; now it's time to create a workable plan that will make it a reality. The SBA has the resources to help a startup.
One of the many ways that the SBA can help is by providing you information on how to approach market research. Market research identifies the potential acceptance of your business to your target demographic.
Two foundations of a startup are organizing the business and obtaining funding. A business plan is a document that brings these two key elements together in a clear and concise manner. The SBA provides templates for business plans that will create the necessary information and professional appearance for investors.
When it comes to developing a business plan, determining the startup costs is vital. The SBA provides information on what procedures you need to do to estimate expenses and potential profits.
And finally, the SBA gives you the tools to help you analyze the different types of funding available, such as investors, self-funding or loans.
Besides starting a business from the ground up, there are two other avenues you can take. You can either buy an established business or buy a franchise. The SBA lays out the differences. They explain the advantages and disadvantages of both. By knowing the different scenarios, you'll be able to make an informed decision regarding which type of business to choose.
Manage Your Business With SBA Resources
The SBA has services for established businesses as well as startups.
Typically, the largest expense for a business is employees. The SBA explains the steps businesses must take when planning for current and future employees. They also explain the difference between independent contractors and employees. Understanding what monetary investment goes into hiring employees helps you plan your finances.
The SBA supplies information about managing your business finances. Some of their suggestions for good business practices include:
Starting the process with a balance sheet
Establishing your accounting method
Hiring accounting help
Managing your credit
Finance is one of the most important aspects of a business. The SBA advises that managing business finances will keep everything running smoothly.
Revenue generation is the lifeblood of any successful business. Developing a solid marketing plan is key to establishing and maintaining strong sales. The SBA has the resources that will help you create a marketing and sales plan.
SBA Loan Assistance to Small Businesses Owners
Although the SBA doesn't directly make loans to small business owners, they do work with lenders. The SBA sets the guidelines and reduces risks for their lending partners by guaranteeing the loans. This allows the lenders to have more access to capital. The result is that small businesses owners have an easier time obtaining loans.
7(a) loans – SBA's most common loan program and is great if real estate is involved
504 loans – Financing with a fixed rate up to $5 million
Microloans – Provides loans up to $50,000
There are numerous benefits to SBA guaranteed loans. On average, the SBA guaranteed loan rates and fees are competitive. Some loans are available with little to no collateral, while other loans come with continuous support.
SBA Assists on a Local Level
As a small business, many questions about operations and marketing come up. Don't go it alone. You don't have to reinvent the wheel when it comes to running your business.
The SBA offers local assistance to small businesses. In addition, local counselors and partners are available to provide mentoring services. Go to the SBA website and enter your zip code to learn who is available in your area.
Office of Women's Business Ownership Services
Coordinated by the SBA, the Office of Women's Business Ownership (OWBO) was established to help women entrepreneurs. The OWBO provides programs that help women business owners with:
Business training
Federal contracts
Counseling
Access to credit and capital
The OWBO is able to assist you in contacting local women's business centers. Startups will benefit from help on how to launch down the right path. Existing women-owned businesses benefit from the many ongoing programs offered. In addition, local assistance, in the form of mentoring, is available to help you navigate through challenges faced by every business owner.
The Office of Women's Business Ownership also provides a list of programs and organizations they endorse. You'll find these on their site. One program that the OWBO recommends for new women-owned businesses is DreamBuilder. This is an online course that teaches the basics of starting a business. It is available in Spanish and English.
Veteran-Owned Small Businesses and the SBA
The SBA provides programs for service-disabled veterans. A participant in the Service-Disabled Veteran-Owned Small Business program is eligible to take advantage of the small business set-aside contracts. These contracts create fair disbursement. They help service-disabled veterans compete for and win government contracts.
The Office of Veterans Business Development (OVBD) provides programs to help veteran small business owners. The OVBD provides small businesses a pathway to capital, business opportunities and federal procurement.
The OVBD also offers training and mentoring to veteran small business owners.
SBA Helps You Start and Grow Your Business
The SBA resources are for all sectors of small businesses. Whether your business is just starting or you're well established, the SBA offers programs that will help you grow your business.
Take advantage of their local assistance and get involved in their mentoring program. Local women's business centers will also aid you in establishing yourself as a successful business. The U.S. Small Business Administration provides the resources that help your business to succeed.
References
Writer Bio
Anne attended University of Akron and went on to have a career in television sales. Working as a commercial property and casualty insurance agent for nine years allowed her to learn about different businesses' needs. She has also owned an advertising agency where she created marketing capaigns for various clients. Anne has written for several publications. She currently resides in Charleston, SC.