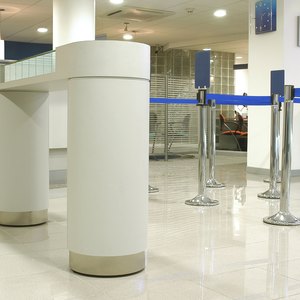 •••
karam miri/iStock/Getty Images
Rural banking traditionally has serviced the financial needs of people living in remote areas of the United States. Unlike banks located in more populous urban areas, rural banks may have relatively small and specialized customer bases spread over a far greater geographical area. Examples include banks with an agricultural focus or those serving a small rural community.
Rural banking is simply a banking service that serves smaller, rural communities. They tend to be deeply embedded in the communities they serve.
Rural Banking Services
People living in rural areas need the same banking services as those living in larger towns and cities. A community bank in a rural area might offer regular retail banking services, including loans and mortgages, that let personal and business customers manage their banking needs close to home.
Depending on their location and the local business focus, some rural banks develop specialty commercial skills in areas such as agribusiness. For example, some operate solely within the Farm Credit System – a network of borrower-owned lending cooperatives and specialized service organizations – specializing in business credit and funding for farming, ranching and other agricultural customers.
Rural Banking Performance
Loans made by rural banks are less likely to default than those made by urban banks of a comparable size, according to a 2018 report delivered to the Federal Reserve System's board of governors, and also generate higher returns. Many rural banks also build better long-term relationships with their customers, creating "social capital" within small communities. In addition, many develop a detailed understanding of local business conditions. In more remote areas, one bank may be the only option available to residents.
Rural Banking Issues
As rural areas lose residents to small towns, suburbs or big cities, rural banks are impacted. Declining customer numbers can affect the bank's financial performance because there is less need for credit and deposit services, which leads to less income. In addition, rural banks may be heavily dependent on a specific local business sector, such as agriculture. Problems within the sector could influence the bank's business and profitability.
Finally, rural banks in the 21st Century must compete against larger banks, as well online banks, that give customers remote access to services. This removes some of the need for face-to-face transactions at local rural bank branches.
Adapting to New Technologies
Some rural banks are adapting to modern industry trends by expanding their technology and services. For example, back in 2014 one of the smallest rural banks in Iowa piloted a scheme to deploy a new kind of ATM that used a real teller, available by video. Other banks have adopted a virtual teller system to replace staffed branches or to supplement services. This allows customers to talk to a teller in a centralized call center through a video link.
Impact In the Community
One overlooked aspect of rural banking is the bank's role in the community. Unlike non-local banks, rural banks are deeply embedded in the life of the communities they serve. Loan applicants are friends and neighbors, not just numbers on a page or an algorithm. Local banks sponsor sports teams, local charities and scout troops, and buy advertisements in local venues. All of these things contribute to the life and health of the community.
In locations where the sole bank closes, the impact on local businesses can be dramatic. Not only must local merchants travel to another community to make deposits or buy change for their own registers, local residents are also forced to leave their home community for financial services. In many cases, having driven somewhere else to do their banking, they'll do their shopping as well before returning home. This increases the difficulty of remaining profitable in a small community, and may lead to further business closures and loss of economic opportunity.
References
Writer Bio
Carol Finch has been writing technology, careers, business and finance articles since 2000, tapping into her experience in sales, marketing and technology consulting. She has a bachelor's degree in Modern Languages, a Chartered Institute of Marketing.certificate and unofficial tech and gaming geek status with her long-suffering friends and family.