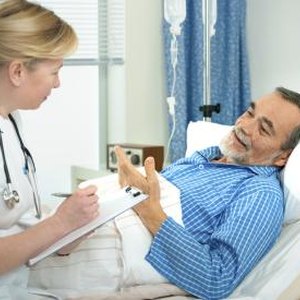 •••
Alexander Raths/iStock/Getty Images
Acute care refers to health care provided for a life threatening condition. It often involves the use of life support or other intensive care services. The type of care provided after a period of acute care is known as post-acute care.
Function
•••
Alexander Raths/iStock/Getty Images
The function of post-acute care is to provide for the medical and emotional needs of people who are well enough to be out of a traditional hospital setting, but not well enough to return home.
Time Frame
In some cases, post-acute care is temporary and continues only until the patient has recovered enough to be discharged. In other cases, the need for post-acute care persists throughout the remainder of the patient's life.
Types of Post-Acute Care
•••
Alexander Raths/iStock/Getty Images
Some hospitals offer post-acute care or long-term care floors. Some patients leave hospitals and receive care in skilled nursing facilities. Returning home with the aid of a home health nurse may also be an option.
Features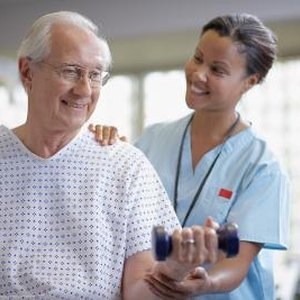 •••
Alexander Raths/iStock/Getty Images
Post-acute care involves helping a patient perform daily routine tasks such as eating, bathing and dressing as well as administering medications and monitoring vital signs. Often, post-acute care involves rehabilitation, such as physical or occupational therapy.
Considerations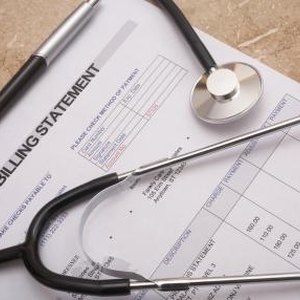 •••
Alexander Raths/iStock/Getty Images
While post-acute care is beneficial and necessary, it is also expensive. The average cost of a private room in a skilled care nursing home is $192 per day or more than $70,000 per year, according to Helpguide.org.
References
Writer Bio
Faith Davies has been writing professionally since 1996, contributing to various websites. She holds an LAH insurance license in the state of Pennsylvania and has experience as a bank branch manager and lending officer. Davies graduated cum laude from the University of Pittsburgh with a Bachelor of Arts in art history.