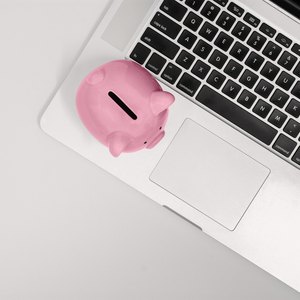 •••
Constantine Johnny/Moment/GettyImages
PayPal Credit is essentially a credit card without a physical, plastic card. It's a digital credit line that you can use over and over again as long as you're making payments and have an available balance or credit line. It's been around for 10 years or so, but it used to go by another name: Bill Me Later. As the name suggests, it's part of PayPal, the sell-buy-send online giant.
What Is PayPal Credit?
PayPal Credit isn't actually provided by PayPal. It's offered by Synchrony Bank, with a minimum credit line of ​$250​. It could be more if you have a decent credit history. Synchrony – not PayPal – will decide if you qualify and, if so, for how much.
You'll pay interest on most of your purchases, just as you would with any other credit account. PayPal reports that the interest rate as of late 2020 was ​23.99 percent​. The rate can change periodically because it's tied to the prime interest rate. The least you'll be charged is ​$2​.
You can make payments on your PayPal credit account with your PayPal balance, or you can link a bank account to PayPal and use that instead.
How to Apply for PayPal Credit
You already have PayPal Credit if you were previously approved for Bill Me Later. Your account automatically rolled over into the new version. Otherwise, applying isn't much different from requesting credit from any other lender, except you must have a PayPal account. You can apply on PayPal once you do.
You'll have to provide information regarding your after-tax income, your birthdate and the last four digits of your Social Security number, and your credit score and history will be checked and must be approved. And, of course, you must agree to PayPal Credit's terms and conditions. You must be a U.S. citizen and at least 18 years old. You can check the FAQs for more info.
Can You Ask for a Credit Increase?
You might not have to ask for a credit line increase if you have an "oops" moment and make a purchase that exceeds your credit line. Synchrony Bank has been known to simply say, "OK," and increase your credit line accordingly, assuming your account is in good standing, although this is by no means a sure thing.
Otherwise, you can call Synchrony's customer service department and request an increase. The current telephone number should appear on your monthly statement. You must have had your PayPal Credit account for at least ​three months​ to be eligible.
How to Use PayPal Credit
PayPal Credit is primarily intended for online purchases. You've most likely noticed the option if you've shopped on the internet. You fill your cart, go to checkout and the app asks you how you want to pay up – credit card or PayPal? Choose PayPal, select PayPal Credit, enter the necessary information and that's that. There's no minimum purchase amount requirement.
You can even use your PayPal Credit account at some physical, brick-and-mortar retailers, provided that they accept PayPal for payment. More and more brick-and-mortar businesses are jumping on the PayPal Credit bandwagon, accepting this method of payment right along with literally thousands of websites.
You can also use PayPal Credit to send money to family and friends. Just click on "Pay or Send Money" in PayPal, then respond to a prompt asking whether you're making a purchase or sending that money to a friend or loved one. Enter the amount, make sure your payment method is set to PayPal Credit, then click on "Send Money Now." You can change your default payment method on PayPal if it's not already set to PayPal Credit so you can skip that part of the process.
Advantages of PayPal Credit
Internet shopping always comes with a degree of risk, but PayPal has your back. You won't be held liable for purchases made if someone hacks into your account, although you're responsible if you let someone else use your account. You can call PayPal at 844-373-4961 if you notice a charge that you didn't authorize. PayPal will refund the purchase price ​plus​ any associated shipping costs. And yes, all your personal data is encrypted online and security is monitored around the clock.
There's a lot to like about this credit option, and PayPal periodically sweetens the pot with a special financing offer. As of late 2020, you can make purchases of ​$99 or more​ interest-free. That's not $99 per item purchased, but your whole $99-plus tab when you check out. This gift isn't forever, of course. You have to pay off that purchase within ​six months​, the "promotional term," and you still have to make your minimum monthly payments during this time. There's just no interest added on to that particular transaction during the stated time period.
Another plus is that PayPal Credit doesn't charge an annual fee, as many credit card lenders do. And approval for an account is pretty much instantaneous. You should know whether you've been approved or denied within seconds after applying and your account will be in an active status immediately. It can take weeks to get approved and to receive a plastic card from other lenders.
Disadvantages of PayPal Credit
Nothing is perfect, and PayPal Credit does have a few drawbacks. That ​23.99 percent​ interest rate is pretty steep, for one thing, possibly more than you'd pay some other credit card lenders depending on your creditworthiness.
And, of course, there are the usual late fees to contend with if you miss a payment. They can be either ​$29​ or ​$40​, depending on whether you've been late with a payment before within the last six months. The higher number applies if you were, but there's a bit of good news here. It drops to ​$5​ if your minimum payment due was under ​$29​, and in no case is it ever more than your minimum payment.
You'll pay a fee for those cash-to-family-and-friends transactions as well – ​2.9 percent​ of the amount you send ​plus​ 30 cents for each dollar per transaction. You can't tap into your PayPal Credit balance to pay cash to yourself, and these send-cash transactions aren't eligible for any promotional terms, either.
And about that $99 interest-free purchase promotion. This is quite literally a six-month deal. You might make a $120 purchase, paying $20 a month toward it with no interest, but you'll be hit with all that unpaid interest in one lump sum at the end of six months if you only manage to pay off $110 for some reason. That can be a hefty blow at 23.99 percent.
And remember, you ​are​ still required to make minimum monthly payments on that purchase – there's just no interest tacked on, at least during the six-month period. Just keep in mind that making your minimum monthly payment might not be enough to pay off that $99-plus purchase within the required timeframe.
The bottom line: PayPal Credit isn't your standard Visa or MasterCard, which are accepted by retailers virtually everywhere. You can only use it where PayPal is a payment option. But Synchrony Bank does report your payment activity to the national credit bureaus, at least since 2019 as most lenders do, so late payments can ding your credit score.
References
Writer Bio
Beverly Bird has been writing professionally for over 30 years. She is also a paralegal, specializing in areas of personal finance, bankruptcy and estate law. She writes as the tax expert for The Balance.