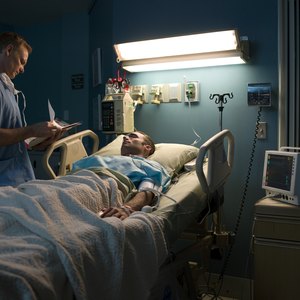 •••
Thomas Northcut/Digital Vision/Getty Images
A Progressive Care Unit (PCU) is a hospital unit that specializes in treating medical and surgical patients whose needs are not serious enough for the Intensive Care Unit (ICU) but too complex for the regular hospital floor.
Types of Care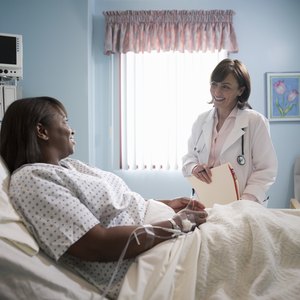 •••
Thomas Northcut/Digital Vision/Getty Images
According to Johns Hopkins Bayview Medical Center, PCU patients are treated for a variety of cardiac and pulmonary problems. These include patients with new pacemakers and defibrillators, myocardial infractions, stroke, and patients who have recently begun potent drug regimens that require monitoring.
Support Staff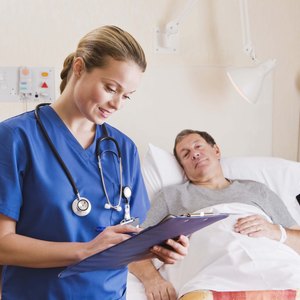 •••
Thomas Northcut/Digital Vision/Getty Images
PCU patients require more nursing care than is available on general nursing units. For this reason, PCU personnel work in close-knit environments with more support staff than general care units. Additional PCU nursing staff include nursing assistants, patient care technicians and unit clerks.
Work Parameters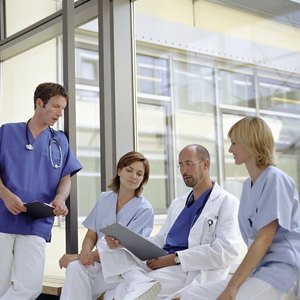 •••
Thomas Northcut/Digital Vision/Getty Images
Because PCU staff operate somewhere between the basic level of general care and the highly specialized level of ICU care, the parameters of the work were uncertain for years. In 2000, the American Association of Critical Care Nurses formed the Progressive Care Task Force. The AACCN has subsequently included progressive care as part of the critical care field. PCU staff require the same depth of education as ICU staff, except for proficiency with invasive technologies.
References
Writer Bio
Suhail Rafidi is a novelist and educator who has been writing professionally since 2007. He has published hundreds of articles on scores of subjects at Web sites including, i-newswire, bloggervenue, prlog, and presentationsolutions. Rafidi possesses a Master of Arts in humanities from San Francisco State University.