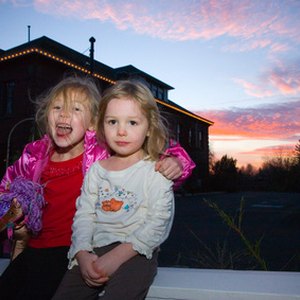 Low-income and no-income families in Delaware can receive assistance to help with meeting everyday needs. Families struggling with purchasing food or paying bills can receive temporary assistance through the federally funded programs. The assistance is provided to help a family get back on their feet. In Delaware, the programs are administered through the Division of Social Services.
Childcare Services
Childcare assistance is available to low-income Delaware families. Parents who are working, enrolled in school or participating in job training can receive assistance on a monthly basis with meeting the costs of child care. Parents can select a childcare provider from a list of state-licensed facility. The program helps families who meet the income guidelines that are currently based on the federal poverty level. Children up to age 12 qualify for the program.
Food Stamps
Delaware families can receive help buying food each month through the food stamps program. Eligibility for the program is based on income, citizenship and household size. People who receive cash assistance from the state or Supplemental Security Income do not need to meet income guidelines to receive food stamps. Families receive benefits each month on an electronic benefits transfer (EBT) card known as the Delaware Food First card. The card can be used at any authorized retailer such as a grocery store.
Temporary Assistance for Needy Families
Temporary Assistance for Needy Families (TANF) provides cash assistance to low-income or no-income families. The program is a joint partnership between several agencies including the Delaware Department of Labor and Delaware Economic Development Office. The goal of the program is to provide temporary assistance to families while they work to become self-sufficient. Participants in the program are expected to seek employment, enroll in school or participate in job training.
Refugee Cash Assistance
Refugees in the state of Delaware can receive assistance to help in settling in the country. Participants in the program receive cash assistance and medical care for up to 8 months. Other social services, such as assistance finding employment and job training, can be provided up to 5 years. The federally funded program is designed to help refugees become self-sufficient as quickly as possible. The program is operated in cooperation with the Jewish Family Services of Delaware.
References
Writer Bio
Maya Walker began writing professionally in 2008. Her articles have appeared on a variety of websites, covering technology, personal finance, music and health topics. Walker is pursuing a Bachelor of Arts in English at Stephen F. Austin University in Texas.