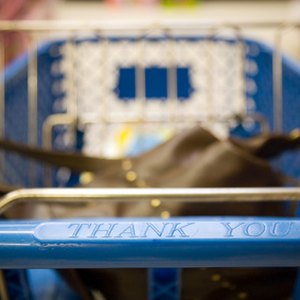 Michigan residents who have lost jobs, are refugees, or who find themselves in financial distress can apply for welfare, food and health assistance. Several programs exists to provide assistance to individuals and families.
Welfare requests are handled through the Michigan Department of Human Services. Applicants should expect to provide financial information about themselves as well as proof of citizenship or immigration status, residency and number of household family members. Applicants should also be prepared to search for full time work, as employment requirements are tied to continuation of assistance.
Filling Out the Application
Gather the necessary documents you will need to fill out the application. Needed documents will vary based on your individual case. If documents are missing, the Department of Human Services still encourages you to apply.
Get the Application for Assistance (DHS-1171) and fill out the information. This form will determine eligibility for all programs. The form can be printed out online, be picked up at the local DHS office, or a DHS employee will come to the house of disabled persons to help them fill it out.
File the form with the DHS. By law the DHS must approve or deny your application for assistance within 10 to 60 days, depending on the program.
You may required to fill out a Personal Responsibility Plan and Family Contract (PRPFC) which requires you to commit to getting a job, education, family training or community service in order to receive benefits.
After applying you must attend an employment orientation held by the DHS and the Michigan Works! employment agency, even if you are employed. Failure to attend will automatically deny benefits.
After approval you will be required to report all income to the state as well as verify minimum employment and proof you are fulfilling any other requirements for assistance. This may include home calls by DHS employees.
Misrepresenting yourself or providing false answers is welfare fraud and can result in legal consequences.
References
Warnings
Misrepresenting yourself or providing false answers is welfare fraud and can result in legal consequences.
Writer Bio
Philip Rodney Moon has been writing since 2004. His work has appeared in Cracked, The Art of Manliness, "The Spartan Weekly" and Spartanedge. Moon has a Bachelor of Arts in telecommunication, information studies and media. He graduated from Michigan State University in 2009.