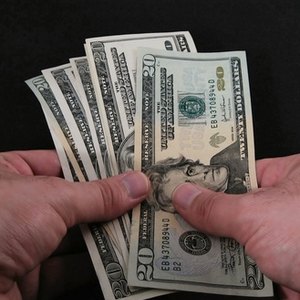 •••
counting money image by Albert Lozano from <a href='http://www.fotolia.com'>Fotolia.com</a>
Money makes the world go round as it is the current means of exchange in markets around the world. Most of us earn and spend money every day. However, when it comes to raising funds for a specific purpose it can be quite a challenge. Get in the money, whether you are raising money for a charity, political campaign, college tuition or any other number of reasons. There are plenty of ways to raise a lot of money without committing yourself to monthly payments or borrowing cash.
Make a Sale
Sell something you have sitting around the house. Garage sales are one way of selling personal possessions right from the comfort of your own yard. Get online and sell things on an auction site like eBay or Amazon. These sites allow you to set reserve prices for certain items and encourage buyers to bid against each other, which raises the value of your stuff.
Start a Business on the Side
Hire yourself out as a dog walker, driver or food delivery runner to earn some extra cash from home. Many business professionals who live in high-rise buildings don't have yards for their pets and can't take them outside during work hours. Put flyers under resident's doors to promote your dog walking services. Offer your services as a food delivery person for restaurants that only offer take out. Make sure to bill these jobs by the hour as you can charge more for your time and effort.
Odd Jobs
Pick up any odd jobs that you can. Elderly people living alone are usually in need of a handyman to help pick up some of the household tasks they can no longer easily do themselves. You may want to mow lawns in the neighborhood, wash cars or offer to organize a friend's garage, closet or cabinets.
Rent a Room
Rent out a room in your house to cut down living expenses and help you save more. Renting out a spare room in your home is a great way to bring in some extra cash each month. Write a short lease agreement so the renter understands the obligations and pocket the spare income you gain from the rent each month.
Grocery Bagging
Get a team of fundraisers together and talk to your local grocery store or supermarket about the charity or cause you are trying to raise money for. Work out a date when you and the other volunteers can bag groceries for shoppers with permission to ask them for a donation. This is a great way to build awareness for a cause or charity as well as encouraging community involvement.
Roadside Sales
Sell goods to drivers passing by or sports fans leaving a game. Set up a stand near a heavily congested roadway or outside of local sporting events to sell non-perishable items such as cold drinks, bottled water, chips, t-shirts, hats or battery powered fans. On hot summer days ice cold bottled water is a big time roadside seller.
References
Writer Bio
Tamara Rutter is a published writing professional with a background in media relations and video production. She has specialized in hospitality branding leveraging various mediums, including online resources, e-mail marketing, SEO, banner ads, affiliate promotions, social media marketing and more. Rutter has developed copy for a variety of campaigns, including print and Web advertising for standout companies such as Wyndham Hotels & Resorts.