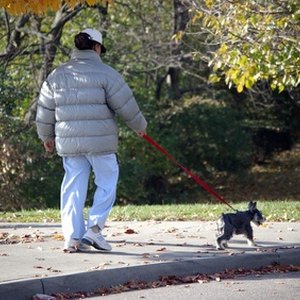 Making extra money in Chicago isn't limited to selling newspapers or collecting recyclables. In today's economy, many people are looking for ways to make extra money. Chicago has such a diversified economy based on printing, publishing, health care, manufacturing, finance, insurance and food processing, according to City-Data. You can make extra money in Chicago in those industries or by doing something a bit more creative.
Play a "Standardized Patient"
Out-of-work actors or actor wannabes can play standardized patients for the University of Illinois Docs in Training, according to Time Out Chicago. According to Chicago Medicine, a standardized patient should effectively portray simulated medical conditions. The "patient" must then interact with medical students and physicians. Projects run all throughout the academic year and the summer season. You can make from $16.00 to $18.00 an hour. Keep checking the Standardized Patient website to see when they are accepting applicants.
Be a Chicago Dog Walker
Get paid for walking dogs for people who work a traditional 9 to 5 schedule. Agencies like Chicago Dog Walkers pay workers regularly to walk dogs. Walks are 25-minutes long. This could be very lucrative. The service charges $14.00 for walking just one dog for that amount of time. You must be a dog lover to do this. Also, it helps if you don't mind scooping dog poop. For more information, go to the Chicago Dog Walkers website.
Buy and Resell on Craigslist
People don't just sell things on auction sites like eBay. There's plenty of money to be made on the Chicago section of Craigslist. Search the "Items for Sale" section and buy things at cheap prices. Then, resell them again on Craigslist for a price that makes you a profit. Clean old items up or enhance them with paint so you can bring in a higher price for a used item. Another option is to search items listed for free on Craigslist. They are under the "For Sale" section. Look for the link that says "Free." Resell the free items and get an immediate profit no matter what your selling price is.
Sell Your Eggs
A female's eggs are in high demand at Alternative Reproductive Resources at 2000 N. Rancine Ave. According to Chicago Time out, potential donors will go through a 90-minute interview and medication that stimulates egg production. For more information, call the office at 773-327-7315.
References
Writer Bio
Based in Haddonfield, N.J., Liz Jacobs has been writing professionally since 2003. She started out writing for her school newspaper and since then has been published in "Philadelphia Magazine" and Progressive Business Publications. She also is an online content writer for various websites. She holds a Bachelor of Arts degree in English from Cornell University.